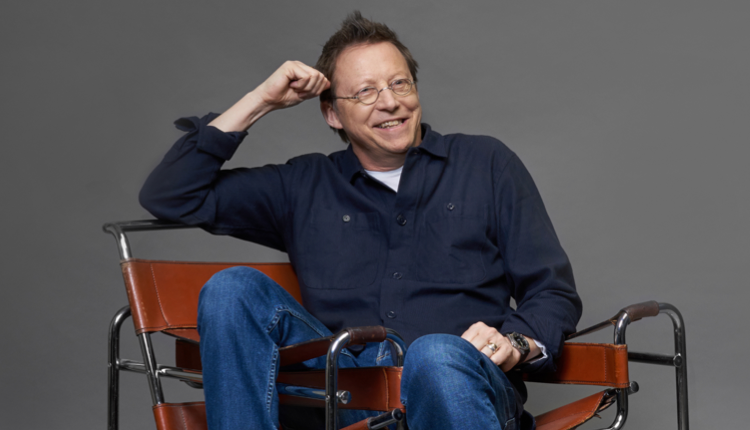 Simon Mayo to speak at 2019 Radio Festival

The first speaker for this year's Radio Festival, taking place in London next month, has been announced as Simon Mayo.
The event on Monday 13th May at the British Library is organised by the Radio Academy and is part of a cross-industry 'Radio Audio Week'. This year's festival theme is 'The New Age of Audio'.

Mayo launched Scala Radio last month, after leaving Radio 2 at the end of 2018 following a 37-year career with the BBC. His session at the Radio Festival will look at how Bauer's new classical music station demonstrates the radio industry's ability to continue to innovate, delivering a new age of audio. He'll also share his thoughts on his own move from public service radio to the commercial sector.
Nick Pitts, Radio Festival Director, told RadioToday: "Here we are, only starting April and 2019 has already seen more radio and audio action that most years see in total. Top talent has shaken up the market by moving, the next stage of consolidation in UK commercial radio is underway and the podcast business has exploded… and that's not even mentioning tech advancements and BBC Local Radio! I'm very excited to announce Simon Mayo as our first great speaker, with many more to be announced, as part of our New Age of Audio Festival."
The Radio Academy says more speakers and guests will be unveiled in the coming weeks for the Festival. It's running an early bird ticket offer with prices for the event £99 plus VAT for members and £149 plus VAT for non-members if booked before 14th April.
Find out more about the other events taking place in Radio Audio Week – including RadioCentre's Tuning In conference and the British Podcast Awards – on the Radio Audio Week website.
Created on Wednesday, April 3rd, 2019 at 10:26 am