 Spotlight on Edinburgh Licence Applicant: 107 Smooth FM

Guardian Media Group Radio?s application for the Edinburgh local radio licence offers a mix of music, information and lifestyle features of interest to the more mature listener aged 50+.
The group, which owns the highly successful Real Radio in Scotland, submitted its proposal to launch Smooth FM to new regulator Ofcom on Thursday 23rd September 2004.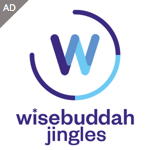 Extensive research by the company has shown there is a demand for a station catering for the older ? but young at heart ? listener in Edinburgh.
The core music of Smooth FM will be drawn from the 1950s to the present day, including standards, easy listening, country and music that has a nostalgic feel. From Jive to Flower Power, the Smooth FM listener has grown up through the most dynamic musical revolution and although they may like to visit this museum of melody they don?t want to live in it permanently and enjoy a wide taste from Elvis to Elton John and Phil Collins to Celine Dion.
Smooth FM will provide easy listening melodic music with specialist features spanning an array of genres from Country and Celtic to classic Soul and Jazz. Local information, 24-hour news and lifestlye, health and charity features as well as programming that reflects the cultural diversity of the region will be central to the day to day output of the station.
GMG Radio Licencing Director Jeff Stephenson said: ?There is a clear market for a commercial station that serves an older market and we believe that Smooth FM will fill that gap. GMG Radio already has a proven track record of success in Scotland with Real Radio and we would relish the opportunity to provide Edinburgh with a station that would broadens existing choice and draw new listeners to commercial radio.?
No date has yet been set to announce the winner of the licence, which will cover a population area of more than 900,000 adults.