 Celador wins Bath licence for The Breeze

Celador Radio's Breeze brand has won the re-advertised local radio licence for Bath.
The group will take over the 107.9FM frequency currently used by Total Star on or before November 14th 2011.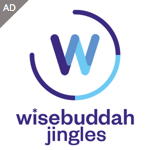 The Breeze will provide "an easy listening music-based service with local news and information for Bath and the surrounding area".
Three companies, excluding current licence owner One Gold Radio Ltd, entered the bidding to operate the station. One of them, 107.9 Radio Bath, was led by former GWR boss Simon Cooper. He told the Bath Chronicle tonight: "We are very disappointed. We think we had a very good local application with a wide range of support."
A spokeswoman for Celador told RadioToday.co.uk: "We are delighted to have been awarded the re-advertised FM local commercial radio licence for Bath. There was stiff competition from two other highly successful operations with a well proven track record in radio. They submitted excellent applications and we are extremely pleased to have been awarded the licence against such strong competition. We are looking forward to delivering a great radio station which the Bath community can be proud of."
Ofcom expects the new station to start broadcasting its service soon after the current licence expires in November. However, it could launch earlier than this if it can reach agreement with the current licensee.