 Kid Jensen offers holiday to his homeland

Smooth Radio's Canadian-born presenter David Jensen is hosting a competition to offer listeners the chance to win a holiday to his home country.
The GMG station has partnered with the nation's tourist board as part of the build-up to Canada Day next month.
The 'Kid' will talk up the country and also broadcast audio postcards from fellow Canadians as part of the promotion which is giving away cash prizes as well as the luxury break.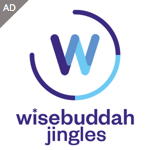 GMG Radio's Group Commercial Director, Jonathan Gillespie said: "We are delighted to be partnering with the Canadian Tourism Commission. It is a perfect way for Smooth Radio to engage with its listeners who love to travel".
The feature's also tying in with the forthcoming visit to Canada by newlywed Royals William and Kate.