 Simon Bates goes Down Under with Smooth

Smooth Radio's breakfast show is to be presented live from Australia for a week as part of a promotion to give away at holiday to the country.
Simon Bates will broadcast from a different location each day – including Kangaroo Island, Flinders Ranges in the Outback and Adelaide – during the trip next month.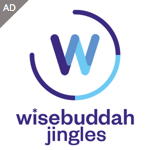 The deal with the South Australian Tourism Commission includes a listener prize of a holiday for two to the region, as well as daily cash prizes.
We're told Simon will also be blending his own wine in the Barossa Valley, seeing the flora and fauna first hand on Kangaroo Island, sampling the delights of Australian food and wine and traversing the Outback.
GMG Radio's Head of Commercial Strategy, Richard Jacobs said: "This is a very exciting partnership with The SATC and the very first time the breakfast show has broadcast live from another country. It's a perfect way to engage Smooth Radio listeners who love to travel with the delights of South Australia."
Janice Kurrle UK Marketing Manager SATC added: "We are really excited about this forthcoming broadcast and look forward to extending a real Aussie welcome to Simon, his production team and most importantly, to his listeners."