 Tetley and Smooth Radio form partnership

GMG Radio's national station Smooth Radio has agreed a commercial partnership with tea maker Tetley.
The three month deal will see the station's branding appear on a million boxes of Tetley decaf this winter.
The arrangement, which runs from November until February 2012, gives Tetley sponsorship of Andy Peebles' weeknight evening show using the 'Gaffer' in sponsorship tags and a week-long promotion in Mark Goodier's morning show next January.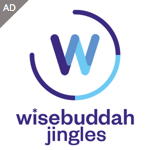 Special promotional packs of Tetley decaf featuring Smooth Radio's logo together with a snapshot of the type of music played, ways to tune in and the presenters on the station will begin to appear on supermarket shelves next week. The special packs also offer tea drinkers the chance to win a PURE DAB digital radio.
"This is an exciting promotion for us," says Michelle Colley, Tetley Decaf Brand Manager. "Tetley decaf is the best-selling decaf tea in the market and this promotion will take us directly to thousands of potential new Tetley decaf fans. It also gives us a chance to say thank you to those who are already loyal to Tetley."
GMG Radio's Group Commercial Director Jonathan Gillespie said: "This is a great way of showcasing how radio stations and media agencies are using creative thinking when it comes to commercial partnerships. Both Tetley and Smooth Radio will achieve huge brand exposure to their target audiences. We're a nation of tea drinkers and what could be a more relaxing experience than a cuppa whilst listening to the soulful sound of Smooth."
The deal was brokered by Nathan Bennett at GMG Radio Solutions and Duncan Child at Mediavest.