 Kestrel FM stations rebrand as The Breeze

The two Kestrel FM branded stations, now owned by Celador, are being split up and rebranded as The Breeze this Saturday, December 15th.


The company has just gained Ofcom approval via two format changes, firstly to join the Basingstoke station with The Breeze in Newbury and Andover (previously Newbury Sound and Andover Sound) to create a Thames Valley network.
And secondly, for Kestrel FM Haslemere, which currently co-locates with Kestrel FM in Basingstoke, to 'move' to Southampton and share all output with The Breeze south network.
The Breeze Thames Valley will provide a local breakfast and drivetime show from Basingstoke with an enhanced news service.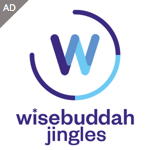 Kestrel FM was sold to Celador Radio in September this year and took the number of stations owned by the company to 16. The station originally launched on 18th May 1998 by Milestone, and merged with Delta FM in Alton, Bordon, Haslemere and Petersfield in 2010.
Ofcom says: "The requests are also consistent with Ofcom's policies on hours of local production and co-location and programme sharing, as published in Ofcom's localness guidance."