 G Media, fresh from their announcement of securing the contract to produce new websites for UTV Media GB stations, have signed up another radio group.
Lincs FM will move their nine stations' websites to the Sheffield based company, with new sites launching in December.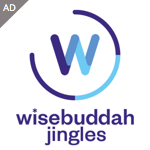 Stations such as Lincs FM covering Lincolnshire and Newark, Trax FM, Doncaster and Bassetlaw and KCFM Hull and East Yorkshire will also be available on Android soon as the deal is to include deployment of more mobile applications.
Keith Briggs, Lincs FM Group's Director of Operations & Development said: "I was impressed by what G Media had to offer, a very powerful CMS that offers us new opportunities to interact with our listeners across the group, I look forward to a successful partnership."
Ricki Lee, from G Media said: "It's been an amazing year for us and adding further sites for the Lincs FM Group only makes it better. We already provide iOS apps for them and we're looking forward to building on that relationship."