 MD job swap at Real and Smooth Radio

Regional managing directors at Real and Smooth Radio in the North East and North West are swapping positions.


After 12-months in the North East in the combined role of Acting Managing Director for Real and Smooth in the region and Group Local Sales Director, Alison Forshaw is returning to Manchester.
She will continue her Group Local SD role from the company's HQ in Salford Quays and also become MD of Real and Smooth Limited in the North West.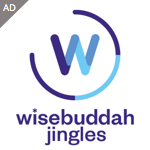 Michael McIntyre, who is currently MD in the North West and Regional Agency Sales Director, will move to the North East to take up the new challenge of Managing Director of Real and Smooth in the region.
Real and Smooth Limited Group Managing Director Andy Carter told RadioToday.co.uk: "During Alison's time in the North East both stations have significantly grown in terms of revenue delivery and we have an outstanding team of people, well prepared for future growth. The time is now right for Alison to return to Manchester where she can be closer to home. For Michael, the move represents a new challenge, after 10 years working in Manchester. During his time with the group he has delivered outstanding results as the Agency Sales Director and more recently as MD of Real and Smooth Limited North West.
"Michael grew up on Teesside and knows the area well and this is a great opportunity for him to lead a standalone team to even greater levels of success."
Real and Smooth Ltd is the new name for GMG Radio, which was bought by Global Radio in the summer. The two companies are operating separately until reviews are carried out – news of which should be announced tomorrow.