New station sound for BBC Radio Scotland

BBC Radio Scotland is marking the start of its fortieth year of broadcasting with a new schedule and a new sound for the station.
Listeners will hear the new station sound – a package of idents performed by the BBC Scottish Symphony Orchestra and recorded/produced by ReelWorld Europe – from tomorrow morning.
The package from the MediaCityUK based production company was recorded in a session at Glasgow City Halls earlier this year. The creative contains over 20 original compositions, a range of daytime and utility themes alongside specialist programming idents. The music also features a brand new eight note sonic logo.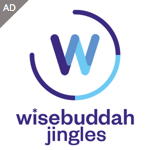 ReelWorld Managing Director Anthony Gay: "Creating the new sound for BBC Radio Scotland has been a highlight of our year. Balancing the rich heritage of the station alongside the search for a more contemporary sound was a challenge we relished. We're delighted to hear it go to air."

From tomorrow, St Andrew's Day, through to Burns Night, the season will feature new formats, weekly drama and comedy and hours of live music

And at 9.00 pm the station will broadcast a three hour St Andrew's Night Special from the Royal Conservatoire of Scotland.

Phil Cunningham and Jenn Butterworth will lead musicians from the Traditional Music course and the Royal Conservatoire of Scotland Brass department alongside special guest, renowned singer Siobhan Miller, for a night of folk-inspired music both new and old, presented by Gary Innes.

Head of Radio at BBC Scotland, Jeff Zycinski, hopes listeners will enjoy the fresh sound of BBC Radio Scotland and a season bookended by two big dates in the Scottish calendar. He said: "When winter strikes, we know listeners come to us for all the important information about weather and travel conditions. But on top of our regular news and sport programmes, we hope listeners will be kept entertained through the colder months by these fascinating stories and fantastic performances."

The season features a raft of music documentaries featuring bands such as Deacon Blue, the Blue Nile, Wet, Wet, Wet and The Proclaimers, and special programmes such as Sheena Easton Today, Stan Laurel's Glasgow, Harry Potter's Edinburgh and The Mystical Mutt: The story of how illustrator and author Jackson and McNicol quit their 9 to 5 jobs to pursue their publishing dreams and create a series of successful children's books featuring Badger, a magical dog.

Here's the demo:

Don't forget, we can send you radio news via email direct to your inbox every weekday at 11am. Just use the form below to register.



Posted on Wednesday, November 29th, 2017 at 1:22 pm by UK - Reporter