 Celador Radio acquires Midwest Radio

Growing radio company Celador Radio Broadcasting has purchased Midwest Radio.
Midwest now operates as one station after Ivel FM and Vale FM merged in 2008 and started sharing all programmes in 2010.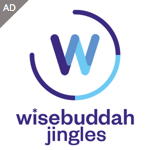 The station broadcasts to South Somerset & West Dorset on 105.6 and 106.6, and Blandford & Shaftesbury on 96.6 and 97.4 and were owned by John Roberts, Michele Sablon-Roberts and Paul Roberts.
Midwest Chairman Paul Roberts said: "We are very pleased with the sale of Midwest Radio to Celador. They have a great passion for radio, as does everyone based at Midwest. We wish the whole team good luck in their future broadcasting."
It is not know at this stage if Celador has any plans for re-branding the station. However, Celador and Midwest were the only two bidders for the neighbouring Bridgwater licence currently held by Celador, who have been running their Breeze format on the frequencies since August after acquisition from More FM Ltd.
The company also owns Andover Sound, Newbury Sound, JACK fm Bristol and Solent and The Breeze network of stations in the South and Southwest.
Ivel FM launched in 2003 serving Yeovil whilst Vale FM served Blandford and The Blackmore Vale from Shaftesbury, since 1995.