 Controversy at Star Radio NE over ident

An ex-Star Radio employee is said to be taking legal action and making a complaint to Ofcom after a sweeper made suggestions about her.

The Northern Echo says the station broadcast a clip criticising her work and made a derogatory comment about her breasts.
The one-off broadcast took place two weeks ago but the station has not had any legal correspondance regarding the situation.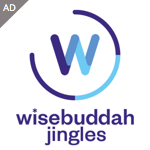 Mark Reason, Managing Director told RadioToday: "Ofcom has yet to decide whether to even entertain the complaints and, to date, we've heard nothing from any solicitors"
"The link – apparently part of a series taking a swipe at rival North-East radio stations – was broadcast after she left to work for TFM Radio, based in Thornaby, near Stockton,"
the paper says.
The ident talked about two staff members and used clips from My Name Is Earl, but didn't mention anyone by name.
It is reported that Programme Director Robin Banks had attempted to call the former employee to apologise.