 Star North East gives away £25k lifestyle

Star has given away a 12 month celebrity lifestyle worth over £25k but the winner may only get to enjoy their prize for a few days.


In a competition with the catchphrase "trust no-one, suspect everyone" the winner could lose the whole lot if listeners can work out their identity.
"Most promotions die as soon as the winner is announced" says Star PD Robin Banks "but this one has just got started! We had three months of fun getting a winner, now we could have 12 months of fun and intrigue trying to take it off them!"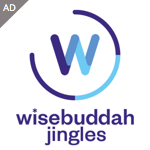 The competition is called "Live Like a Star" and Star NE runs it most years giving away 12 months of prizes. This year it's got a twist though, if anyone works out who the winner is they'll claim all of the prizes from them.
The prize includes a new car, an entertainment pack of a 42" Sony plasma, iphone 5, ipad and laptop, a holiday pack with long haul holiday and six luxury mini-breaks, a home makeover pack with sofa, new kitchen and interior design, a lifestyle pack including monthly hair and beauty treatments, gym and personal trainer, a dining out pack with a quality restaurant every week for the year and lots of concert tickets, cash, meet 'n' greets and money can't buy prizes too.
"It's just great on air" says Robin. "Our winner is interviewed every afternoon by Ditchy and although their voice is disguised we're finding out all sorts about them. In the first few days listeners already know that the winner is a she, possibly works in a school, is driving around in a new silver car and has just had a full restyle from SAKS."
The finals for "Live like a Star" had 10 people in disguise at a secret venue in Darlington and the station admits it has absolutely no idea where the whole promotion will go from here. "The winner could change every few weeks – who knows" says Robin.
"This is what Robin is all about" says MD Mark Reason "we're never going to be the biggest radio station in the country but in these days of bland brands we honestly believe we could be the best one day!"