 Star Radio boss leaves, Legends cancelled

Star Radio's Managing Director Mark Reason has left the station, and the nightly football phone-in has been cancelled.

UKRD, owners of the station said it's not practice to comment on internal staff matters when asked about Mark's departure but it is believed he left in the last couple of weeks.
It has also been noted that David Ditchfield also no longer appears on the station schedule.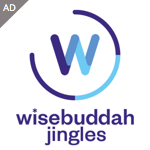 News of the station axing the Legends appeared online this evening. One of the Legends, Bernie, has written on his website that the station has been struggling to make the show pay since it started 12 months ago.
The show had previously been on Real Radio (Century) for 13 years.
Bernie wrote: "Sincere apologies to our ardent listeners and followers over the last 14 years regarding the Three Legends show.
"If we're being honest behind the scenes we've been fighting against the tide financially for over a year now.
"Unfortunately Star Radio has admitted and told us that they simply cannot afford us or the show.
"We'd like to thank everyone who has listened and contributed over the years, you have made us the number one North East sports show.
"Supermac, Bernie, Dickie, Dave and Jonno"
Mark Reason has been unavailable for comment.