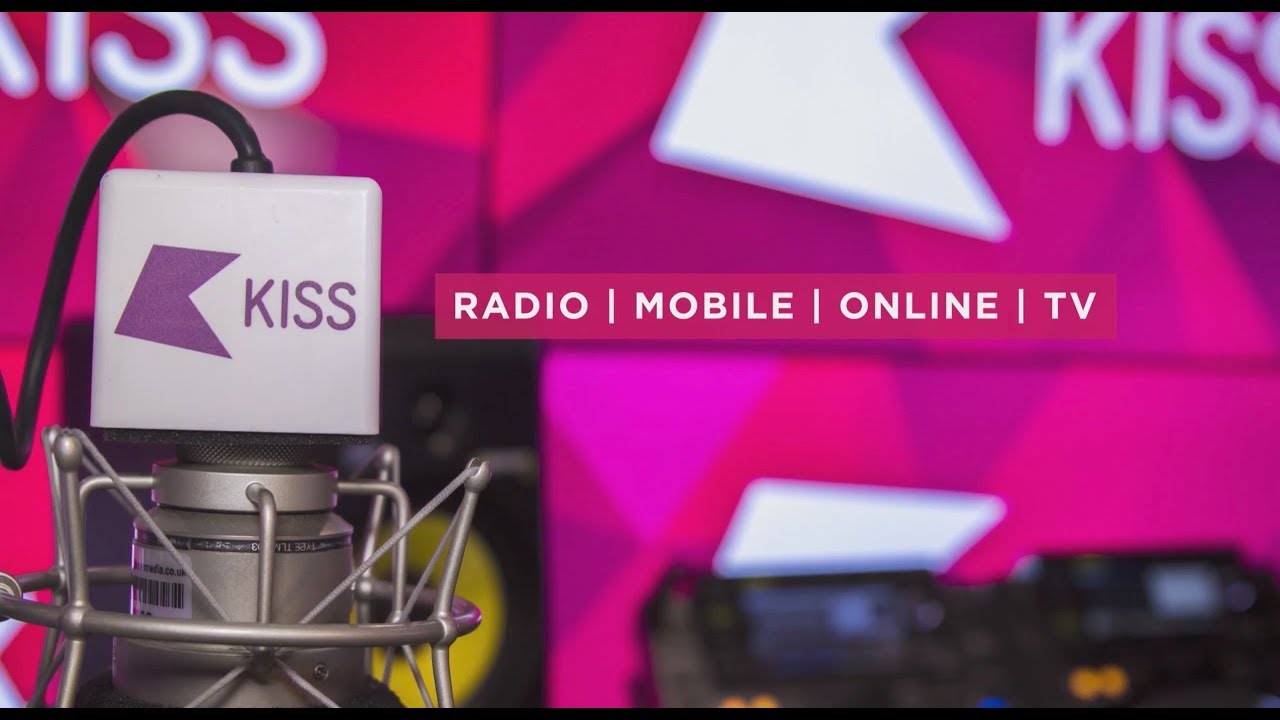 Kiss has taken over from Capital as the biggest commercial radio station in London in the latest Q2/2018 RAJAR listening figures.
London stations
Capital's audience in the capital is down 10.8% year on year to 2.063m, while Kiss has had a great quarter, hitting 2.087m weekly listeners – 24,000 more than its rival. In third place is Magic (1.667m), which leapfrogs rival Heart this quarter (1.404m). LBC is in fifth on reach with 1.280m listeners in the capital (down 9.3% year on year).
LBC remains commercial number 1 on market share in London, with a whopping 6.4% share of listening, followed by Kiss (4.3%), Magic (4.2%), Heart (3.7%) then Capital (3.6%).
Elsewhere commercially in London it's a good book for Absolute Radio, which has increased its audience in the capital by 36.3% over the year – to 868,000. Capital XTRA is flying too – up 39.3% year on year to a reach of 925,000. And Premier Christian Radio is up 45.3% compared with Q2/17 – the station now has 109,000 listeners who listen religiously each week.
Heart and Capital are down 10.8% and 17.4% respectively, year on year. And fellow Global station Smooth London's audience size also drops by around a fifth compared with 12 months ago – to 703,000 weekly listeners in the capital.
BBC London is down 27.2% year on year to a reach of 452,000 – and four out of five of the original pre-digital BBC network stations have also seen audience decline in London over the last 12 months, notably Radio 4 which is down 14.3% in the capital and has almost lost its position as the biggest radio station among Londoners. Radio 2 is up to 2.42m in the capital – just 40,000 behind Radio 4's 2.46m. A year ago the gap was 657,000!
On the London TSA, Classic FM is down on reach by nearly a quarter over the last year – to 1.116m. But talkSPORT's audience in the capital is up by 17% to 814,000.
And a word on digital London station Mi-Soul – its hours are up from 449,000 last quarter to 847,000 in Q2/18 – an increase of 87%. Average hours are 11.7 – second only to Premier Christian Radio in London.
BBC national stations
At the BBC, digital stations 1Xtra, Asian Network, World Service and 5 live Sports Extra were the only national services seeing their audiences go up this quarter. Year on year there are only audience reach increases for 6 Music, Asian Network and very small rises for Radio 2 and 1Xtra.
5 live's reach is down 11% year on year, dipping below 5m to 4.733m. Radio 4 is down 8.3% to 10.598m and Radio 1 is down to 9.236m (3.7% drop compared with a year ago). The BBC points out that Radio 1's weekly YouTube views are now a record 16 million. And it says Radio 1 is the number one station for 15-24s in the UK, has the number one breakfast show for 15-24s and 'remains the biggest and most relevant youth station in the UK, with around a third of all 15-24 year olds listening each week.'
Radio 2's share of UK listening is now 17.9% – up from 17.6% last quarter and 16.8% a year ago. It reaches 14.935m weekly listeners (up from 14.884m a year ago but down from 15.413m last quarter).
6 Music's year on year growth of almost 10% takes it to a reach of 2.444m (though down from Q1/18 when it was up at 2.531m). The BBC's press release highlights that several shows on 6 Music have achieved a record reach this quarter: Mark Radcliffe and Stuart Maconie 13.00 -16.00 weekdays (1.13m from 952,000 last year); Steve Lamacq 16.00 – 19.00 weekdays (1.2m from 1.01m last year); Mary Anne Hobbs Saturday and Sunday 07.00 -10.00 (731,000 from 527,000); Chris Hawkins Monday – Sunday 05.00–07.00 (338,000 from 254,000); The Huey Show Saturday 10.00-13.00 (577,000 from 504,000 last year).
Commercial national brands and stations
Star performer year on year is Bauer's Magic Chilled – up 49.8% to 304,000 weekly listeners (from 203,000 twelve months ago). There are great performances too from Capital XTRA (up 47.3% to 1.759m), Union Jack (up 45% to 116k), Smooth Extra (up 42.1% to 1.104m – it's over a million for the first time), Heart 80s (up 37.4% to 1.171m) and Hits Radio (up 37.2% from The Hits' reach of 586,000 a year ago to now 804,000 thanks to a big relaunch marketing push in Q2/18).
The biggest commercial radio brand in the UK is still Heart – up to 9.76m listeners this quarter. Capital is second on 8.344m. Kiss (including Fresh and Kisstory) reaches 5.629m, closely followed by Smooth on 5.616m and Classic FM on 5.153m (down 10.9% year on year).
Special mentions for:
– Jazz FM where reach is up 20.9% from a year ago to 672,000, making it the biggest 'not-BBC and not-group-owned national station'.
– Bauer's Kerrang! which bounces back with nearly a third more listeners than in Q2/17 to hit 692,000 weekly listeners.
– Absolute Radio 90s – the 90s are the new 80s perhaps? Absolute 80s lost audience quarter on quarter, while Absolute 90s adds 138,000 listeners to now reach 822,000.
– Virgin Radio – its reach is up 11% to 413k year on year. Total hours of 1.54m is a rise of 45% compared with Q2/17. Wireless tell us each of the weekday shows at the station have increased reach year on year too.
– Radio X, which has a record high reach of 1.679m, up 20.7% year on year with an increase of 288,000 listeners.
– Panjab Radio, which this quarter has a decent 213,000 reach across the UK via the Sound Digital multiplex – up from its first figures of 88,000 in Q1/18.
Breakfast shows
Radios 1, 3, 4 and 5 live all dropped audience at breakfast over the last year, with only Chris Evans providing a little cheer for the BBC in the mornings by adding 31,000 listeners compared with Q2/17 (though his audience now is smaller than it was in Q1/18). Evans now talks to 9.038m a week. He's followed in reach by the Today Programme on 6.816m, Grimmy on 5.291m, then Absolute Radio (Christian O'Connell's last quarter on the breakfast show) on 2.151m, Rickie, Melvin and Charlie on 2.079m, then 5 live breakfast on 1.937m.
The Today Programme on Radio 4, by the way, has lost 839,000 listeners in a year – dropping from 7.655m in Q2/17.
Magic Breakfast with Harriet and Ronan continues its upward trend – now reaching 1.24m (was 1.088m a year ago and 1.103m last quarter), and Chris Moyles on Radio X has added more than 100,000 listeners over the last year – from 750k in Q2/17 to 859k in Q2/18.
Bauer tell us that the new Hits Radio breakfast show with Gethin, Gemma and Dave reaches 343,000 listeners, an increase of 37.2%.
In London, Christian O'Connell finished with a great set of figures on Absolute (up from 221k a year ago to 416k), and there were smaller rises for Magic, Kiss and Capital XTRA. Year on year drops though at breakfast in the capital for all of Global's big brands – Capital, Heart, LBC, Smooth and Radio X. Vanessa Feltz on BBC Radio London also falls year on year from 307,000 to 188,000.
Groups, digital and quotes
Global says it now has a record 25.4m weekly listeners (46% of UK adults) and four out of the top five commercial radio brands. It says the Heart Brand is bigger than Radio 1 and has set new records for reach, hours and share.
Ashley Tabor OBE, Founder & Executive President of Global, said: "I'm incredibly proud of the whole team at Global. In Heart and Capital, we have the UK's two strongest and largest commercial radio brands and they continue to go from strength-to-strength. I'm particularly pleased to see Heart surge forward across the UK, setting new records with a huge 9.8m weekly listeners. Across the group, Global reaches a record audience, with 25.4m people tuning in to a Global radio station every week."
Richard Park, Group Executive Director & Director of Broadcasting at Global, said: "We're delighted to see four out of the five top commercial radio brands in the UK are Global's as well as a record overall reach for Global. I'm particularly pleased to see Capital XTRA, LBC and Radio X do so well."
Bauer is celebrating a successful launch of Hits Radio, which it says launches with 6.5 million listeners. This figure includes the Hits Radio 'Network' of stations formerly called 'Big City 1' such as Metro, Radio City, Viking and Hallam.
The group says a record 61% of Bauer's listening hours are via digital platforms, and points out that KISSTORY is the first commercial digital station to break 2m listeners.
Bauer's overall reach is 17.7m – up 3% year on year.
Dee Ford, Group Managing Director Radio, Bauer Media, said, "The power of personality shouts loudly in yet another strong set of results for Bauer's brands – our national breakfast shows are leading the way and growing fast – and audiences clearly love them! The Absolute Radio Breakfast Show is again the UK's no1 national commercial breakfast show with Dave Berry at the helm. Rickie, Melvin and Charlie on KISS Breakfast continue to delight their growing and passionate following. Ronan Keating and Harriet Scott on Magic Breakfast have shown why warmth, fun and charm is a winning formula alongside 'more of the songs you love'. Gethin Jones, Gemma Atkinson and Dave Vitty brought their brilliant banter at breakfast to our Hits Radio audience for the first time across the UK.
"The stand-out digital station in the UK has to be KISSTORY – the first ever digital commercial station to reach more than 2m listeners every week. Absolute Radio 90s, Kerrang!, Magic Soul and Magic Chilled also recorded strong growth – all proof that the explosion of choice on digital radio has enabled listeners to seek out the music of their passions presented by the brands they love and trust."
Wireless says talkSPORT's listening hours are up 32%, and digital-only station talkRADIO's hours are up 28%. Overall the group says there's an 8% increase in reach across its stations compared to last year and a 14% increase in annual hours. The overall audience has now reached 4.6m adults who on average are listening for more than an hour a day.
Scott Taunton, Wireless CEO, said: "I'm extremely proud of these results today. The opening ten days of World Cup action is included in the strong talkSPORT performance; a welcome addition given that it was a relatively quiet football period with the Premier League title decided well before the season ended. Across the board we've grown in hours and reach – no mean feat. We continue to improve the schedules and our proposition, while working closely with our colleagues from across the News UK portfolio. There's plenty to look forward to in the next quarter with the bulk of the World Cup tournament, Motty out of retirement and now on the talkSPORT team, a much anticipated start to the 2018/19 football season, as well as new names at talkRADIO – watch this space."
Radio 1 has released digital stats to co-incide with the RAJAR data. It tells us the Radio 1 YouTube and Vevo channel receives an average of 2.29m views a day. The station has 6.4m subscribers to these sites and 2.26 billion total views on YouTube and Vevo. The Radio 1 iPlayer channel has received over 48m total views (no timescale is given for this total), while Radio 1 and 1Xtra's combined social media audience across Facebook, Twitter and Instagram is 9.60m.
Ben Cooper (Controller BBC Radio 1, 1Xtra & Asian Network) said: "At a time of huge change for Radio 1, I'm delighted to see us bringing in 10 million weekly listeners, 10 million social followers, and a record 16 million weekly viewers of our YouTube content."
And overall digital listening to radio is up year on year, but down slightly this time compared with last quarter. 50.2% of radio listening in the UK is now via digital platforms (up from 48.7% in Q2/17 but down from 50.9% in Q1/18). Digital listening hours grew by 6.4m over the year.
DAB listening now accounts for 36.3% of all radio listening, and 72.3% of digital listening. 9.3% of listening is via online and apps (up by 4%), while there was a drop in listening via digital TV which is down 16% and now accounts for 4.6% of all radio listening.
Ford Ennals, CEO of Digital Radio UK, said: "Q2 2018 RAJAR data shows that the majority (50.2%) of radio listening continues to be on a digital platform with some record performances from leading digital-only stations such as KISSTORY which now has over 2 million listeners. It's perhaps significant that during a quarter which has seen record-breaking warm weather that digital listening out of home and in car is strongly up (+ 14%), while digital listening in home on all platforms has declined 4.6%, led by a decline in listening on digital TV."
Mi-Soul's Managing Director Gordon Mac says: "I am delighted that we have maintained our growth curve over the 3 years that we have been broadcasting on DAB across London. It is very satisfying to be within sight of 1 million hours, which is a just reward for the hard work of our passionate team of staff and DJs."
Panjab Radio's Managing Director Surjit Singh Ghuman MBE tells RadioToday: "I'm absolutely delighted I made the decision to invest in national RAJAR, it's certainly paid off. Q1 2018 Rajar in London registered 88,000 listeners, the latest data released today increases Panjab Radio's reach to 213,000 listeners across the UK. The efforts marketing the station over the last 3 months, combined with relevant and targeted programming to the UK's Panjabi population has delivered a fantastic set of results. We're a very proud team at Panjab Radio today. We won't be complacent, our marketing push will continue throughout the remainder of 2018. The numbers only account for our Digital audience, Panjab 1584AM, the north/East London analogue service is not measured, maybe it's time to start!"
It's easy to put travel news on your radio station, from £25 a month for online stations. See
RadioTravelNews.com
for details and same day set up.