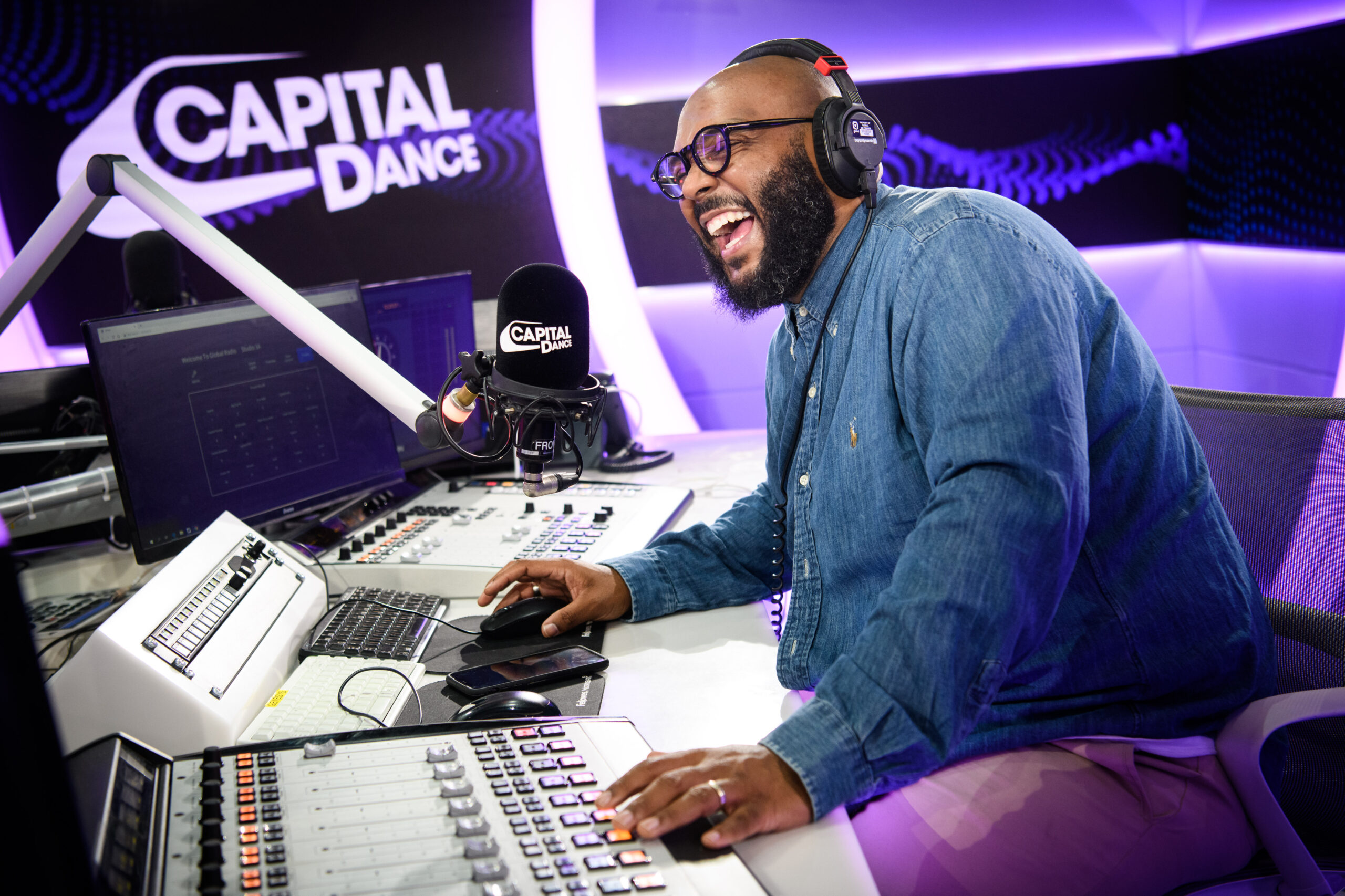 Radio listening remained fairly static for Q4, 2021 but some stations enjoyed bigger gains than others.

And although we've now got some comparable data this quarter, most stations report yearly or half-yearly rather than quarterly so please be aware of this as we present the figures against those of three months earlier.
Here are the main headlines we've found in the latest data for Q4, 2021:
Capital Dance more than doubles its audience from 287,000 to 592,000 weekly reach
Capital XTRA drops from 1.53m to 1.35m nationally
Boom Radio grows by 9,000 listeners from 233,000 to 242,000 but has a boom in hours – with average hours up from 7.8 to 10.1 and total hours up from 1.81m to 2.45m
Times Radio drops by 135,000 first reported last quarter from 637,000 to 502,000
talkRADIO gets its highest ever audience, up over 100k from 450,000 to 542,000 and hours up 34% to 4.6m each week
Greatest Hits Radio London increases reach by almost 50% – up from 548,000 to 818,000
Greatest Hits Radio Network is up from 3.21m to 3.38m
Hits Radio Network has 5.67m, down from 6.15m the previous quarter
Pulse 1 recorded its worst figure ever falling from 131,000 weekly reach to 64,000 with total hours down 62.7% also
Hits Radio in Bristol (as Sam FM) had a dramatic drop from 82,000 listeners to 33,000 whilst Hits Radio Manchester (was Key 103) continued to fall from248,000 to 239,000
Hits Radio South Coast (operated under licence to Nation Broadcasting) also fell from 35,000 to 11,000
Absolute Radio Network has a record reach of 5.3M, up 2.8%, with extensions 60s, 70s, 90s and Classic Rock all growing audience
Planet Rock celebrates a record reach of 1.4 million listeners up 4.8% and is the biggest digital-only station for hours
LBC is up nationally with the brand reporting 3.2m listeners, up from 3.05m last quarter
Radio X reaches the 2m mark for the first time ever, adding 166,000 new listeners and growing in reach, hours and share. Chris Moyles has a new record of 1.2m at breakfast
Smooth Radio London drops back below the million mark with 944,000 weekly reach just behind its sister station Smooth North West with 986,000
The Heart Brand is up from 10.02m to 10.27m this quarter even though Heart Dance sees a drop from 646,000 to 348,000 weekly reach – its lowest ever
Virgin Radio UK remains static with 1.6m weekly reach as Chris Evans gains more listeners, now with just over 1m
Nation Radio services record big gains in reach – Scotland up from 33,000 to 46,000 and UK from 13,000 to 25,000 – and all services increasing hours dramatically
At Communicorp, XS Manchester lost 22,000 listeners down to 84,000 but almost doubled total hours
All the JACK local services were down in terms of weekly reach with the exception of JACK 3 Chill, up from 3,000 listeners to 10,000 following its move to FM
Nationally, Union JACK increased listeners from 143,000 to 160,000 whilst Union JACK Dance fell from 82,000 to 51,000 and Union JACK Rock went from 52,000 to 51,000
Radio Essex dropped from 63,000 listeners to 36,000 whilst Radio Essex DAB stayed roughly the same with 50,000
The station with the highest percentage reach and market share in the survey remains Channel 103 in Jersey, with 61% weekly reach, up 2,000 this quarter and 33.4% market share
Lyca Gold registered its first full RAJAR since rebranding from Dilse Radio – it now has 68,000 weekly reach compared with 38,000 in the previous quarter
BBC Radio 1 has 8.97m listeners aged 10+ (down from 9.0m) and the Radio 1 Breakfast Show with Greg James (Mon-Fri) had 4.85m 10+ listeners (up from 4.72m)
Radio 1Xtra is down from 880,000 listeners to 744,000 listeners
BBC Radio 2 has 14.87m listeners (up from 14.6m) with 7.5m tuning in for The Zoe Ball Breakfast Show (up from 7.2m)
BBC Radio 3 is down from 2.17m to 1.99m listeners
BBC Radio 4 is also down from 10.76m to 10.48m listeners with 6.62m tuning in for The Today programme (Mon-Sat) (down from 6.71m)
BBC Radio 5 Live posted a reach of 5.89m listeners – down slightly from 5.91m
BBC Asian Network is down from 533,000 to 489,000 listeners each week
Local BBC Radio is down ever so slightly from 6.71m to 6.67m – noticeably – BBC CWR is down from 66,000 to 45,000 (its lowest ever) and BBC Radio Nottingham is down 25% in weekly reach from 193,000 listeners to 143,000 and down in share 39%
Here's how the top 5 commercial stations in London looks, in terms of weekly reach:
Heart (1.87m)
Capital (1.69m)
LBC (1.452m)
Magic (1.450m)
KISS (1.12m)
Interestingly, LBC has taken over Magic in terms of number of listeners. LBC has a market share of 8% and 16m, making it the biggest in London in terms of share and hours once again.
If you spot any other major spikes up or down, email news@tmssvr.co.uk.
Quotes
Charlotte Moore, BBC Chief Content Officer, said: "I'm delighted that millions of people choose to start their day with our most popular music breakfast shows and their brilliant hosts Greg and Zoe, who continue to entertain and amuse listeners as they go about their morning routines. And congratulations to Rick and Rachel whose new Radio 5 Live breakfast show seems to be a hit with audiences!
"These figures show the important role that BBC Radio plays in people's lives, with 34.5m tuning in to listen live each week to our much loved stations. We also continue to see on-demand listening grow for both our radio programmes and podcasts, as audiences come to BBC Sounds to discover content to listen to whenever they want to."
Ashley Tabor-King OBE, Founder & Executive President of Global, said:  "With RAJAR now fully back with enhanced measurement, I'm delighted this has translated into record audiences for our brands and shows. To not only hold our position as the leading commercial radio group, but to continue to grow is incredible and down to our brilliant teams and globallers. It's a great privilege to know that millions are turning to us for news and analysis, feel good entertainment, hit music, relaxation, whatever it may be, and it's a responsibility we don't take lightly. What lies ahead this year is incredibly exciting as Classic FM celebrates 30 years on air, Andrew Marr joins the LBC family and we see the return of live events. As always, we'll keep innovating at Global and building out our brands."
James Rea, Director of Broadcasting & Content at Global, said: "I'm immensely proud of the Global team for achieving our best ever figures. The fact that our brands have continued to grow in these challenging times is testament to the skill of those delivering world class content. From Capital Dance doubling its audience, to Radio X leaping over 2 million listeners and LBC achieving its highest ever figures, through to Smooth with a record- breaking 6 million listeners I'm delighted that commercial radio continues to play such a vital role in people's lives each day. "
Dee Ford CBE, Group Managing Director, Bauer Media Audio UK said "I am so proud that we have actively encouraged digital listening through delivering world class content that our listeners can access however they want. Three quarters of our audience now listen via a digital device – this market leading performance sets us up perfectly for the future.'
Ben Cooper, Chief Content and Music Officer, Bauer Media Audio UK said – "Rock fans have done us proud giving us record figures for Planet Rock, Absolute Classic Rock and amazing hours on Kerrang! – we salute you. Absolute Radio also broke records with over 5million listeners including, for the first time, over a million tuning in to Absolute Radio 90s. Simon Mayo took Greatest Hits Radio from strength to strength as the successful move to FM in London continued to drive huge increases. And KISS anticipated its listeners changing lifestyle as Jordan and Perri's new start time on Breakfast grew audiences to over a million."
News UK Broadcasting CEO, Scott Taunton said: "Another round of record results for News UK Broadcasting's national radio stations is testament to the brilliant work of our teams, delivering best-in-class radio to millions every week. talkSPORT's superb GameDay coverage, coupled with a wide range of sports rights means the network has secured itself as the destination for live sport on the radio. Virgin Radio UK – home to both Chris Evans and Graham Norton – delivered record listening hours.
"Times Radio is undoubtedly the unrivalled home of high quality news and current affairs. Our highly-engaged listeners are listening for longer; and with 71% ABC1 make up, Times Radio offers an unparalleled route to reach a high value and hard-to reach-audience. Meanwhile talkRADIO continues to drive both record reach & listening hours and innovation; gaining more and more viewers across its growing video platforms. With TalkTV coming this spring, we will continue to innovate, driving consumer choice across the UK and introducing a new voice in news and current affairs, led by the inimitable Piers Morgan."
Aled Haydn Jones, Head of BBC Radio 1, said: "The Radio 1 Breakfast Show has such a strong connection with young people across the country, we're so pleased to see an increase in listeners enjoying Greg and the team. The stability of Radio 1's figures is encouraging, along with further increases across YouTube, iPlayer and socials, clearly indicating how important the station is for our audience."
David Hamilton at Boom Radio, said: "Clearly, Baby Boomers are united in their love for what we are providing. We've been able to create a successful national radio station that smashes predictions and tops the growth tables in less than one year, on a virtual shoestring compared to our BBC rival Radio 2 and other national stations."
"We launched to speak directly to the growing discontent felt among the Baby Boomer generation – an audience on which the BBC has turned its back – and the results speak for themselves. Outside RAJAR, our own listener polls tell us almost three quarters of our listeners are former R2 stalwarts who are listening less to the BBC."
Dick Stone, Group Content Manager for JACK Media, commented: "While we're still feeling the impact of the pandemic and having seen an interesting shift in radio consumption patterns, we're delighted to be able to now provide tangible figures that demonstrate strong growth across our national radio brands, which are reaching almost a quarter of a million listeners each week.
"Having been without full figures to demonstrate the impact of our national portfolio for a while, we can now stand loud and proud in saying that listeners are clearly enjoying our mix of British-only music and comedy, and we have exciting plans in place to keep delivering great radio for them to continue to enjoy."
To see our RAJAR Graphs visit RadioToday.co.uk/rajar and see all the latest RAJAR news here.
---
Posted on Thursday, February 3rd, 2022 at 12:02 am by RadioToday UK
---