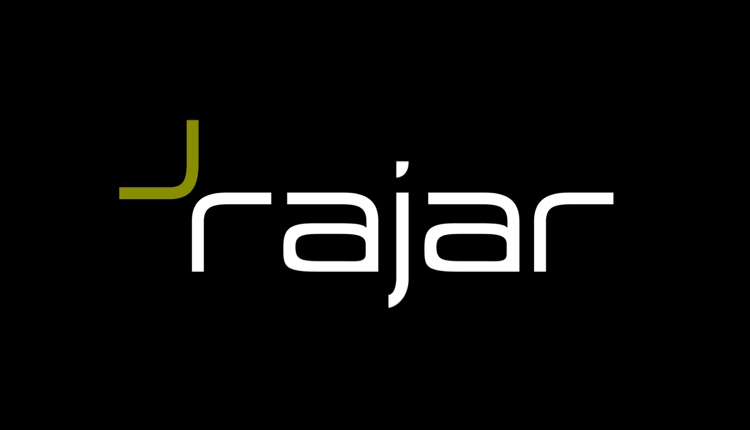 The audience numbers published for Q2 2022 indicate that almost 49m UK adults now listen to the radio weekly – down from near 50m last quarter despite a small increase in the population available to listen.

Although radio now still reaches a huge 88% of the population, it's down from 89% last quarter. The reach of all radio dipped as far as 87%, in 2019.
Commercial radio's reach falls from its record 37.2m to 36.3m – but still the sector enjoys a lead of over 3m over BBC radio – which falls from 33.8m to 33m.
Despite the reach fall, commercial radio delivers around the same number of total listening hours as Q1 2022 – and the BBC share of total listening falls from 49.2% to a historic low of 48.1%
The reach of Bauer Media Audio UK falls a little (-1%) to 19.53m, although hours rise 3%. Total Global Radio (UK) reaches 23.85, down 2% with listening hours broadly flat.
Taking into account commercial arrangements, Global now delivers 25.3m weekly listeners, 242m hours – and Bauer 21.3m listeners and 203m hours.
Observations from around the stations and brands:
BBC Radio 1's reach (amongst those aged 15+, as with all other figures quoted in this report) falls 3% in total listening to 7.5m, with total hours down 2%.
Amongst those aged 10+, it falls to 7.98m, although loyalty grows a little, keeping market share stable.
BBC Radio 2's reach is relatively flat, just edging down 49,000 Q-on-Q, albeit on top of the loss of 287,000 from the previous quarter. Total listening falls 4%.
BBC Radio 4 reach falls 3% to a recent low of 10.3m – now an 18% reach (was 19%). It's down 5% in total listening.
BBC 6 Music consolidates last quarter's record – now reaching 2.85m listeners
BBC local radio falls 11% to 7.67m reach and down 9% in total listening.
Capital brand falls 3% to 7.28m – although total hours rise 5%.
Heart 70s, grows further from a record-breaking reach last quarter from 438,000 to 575,000. Similarly, Heart Dance grows beyond its previous record reach, up 14% from 658,000 to 752,000.
Heart brand falls 5% to 9.73m reach.
Smooth brand falls 5% to 5.45m although total hours climb 1%.
Gold Network climbs 9% to 1.6m – and boasts a 13% growth in total listening.
Kiss Network falls 4% to 4.1m, but total listening grows 2%.
Hits Radio Network grows 8% in reach to 6.25m – and rises 9% in hours.
Greatest Hits Network is down 4% in reach to 4.02m, but rises 4% in total hours.
Hits Radio brand grows 3% to 9.5m reach, up from 9.2 and up 7% in hours.
Magic Network falls 6% in reach to 3.85m and 7% in total listening. All its sub-brands deliver reach growth apart from Magic at the Musicals. Magic Soul posts a record reach as it increases audiences by 24%.
TalkRadio delivers further growth on its previous record reach, rising from 650,000 to 688,000, although listening hours fall by 11%.
Virgin Network falls 8% in reach to 1.93m and 6% in total listening.
Absolute Radio Network falls 3% in reach to 5.05m, with a 1% climb in total hours. The Dave Berry Breakfast Show grows reach to 2.2m (+1.4%)
Absolute Radio itself grows by 2% in reach and 12% in total hours. Absolute 80s remains the largest sub-brand, falling 4% in reach this time, but growing 1% in total hours.
After a lengthy spell of repeated growth to record levels, LBC (brand) falls in reach from 3.5m to 3.3m (down 6%), although total listening hours only fall 1%. LBC News remains over 1m reach across the UK.
From the other recently launched stable of stations, GB News grows 16% in reach, up 10% in hours; Times Radio falls 19% in reach, down 13% in hours; and Boom Radio grows 16% in reach, climbing 17% in hours.
PLATFORMS
Total digital listening remains at 68% of all radio listening. This is mainly accounted for by DAB's 41% slice; online listening's is 22% – with smart speakers now 48% of that.
AM/FM now accounts for less than a third of all listening.
QUOTES
Ashley Tabor-King OBE, Founder & Executive President of Global, said: "We are incredibly grateful to the millions of people who tune in and are spending a record amount of time with our brands. It's testament to the fantastic creative and innovative Global family, who deliver their very best work every single day, always putting audiences at the heart of what they do."
James Rea, Director of Broadcasting & Content at Global, said: "I'm delighted to see Global delivering its highest ever market share and record hours, with more than 25 million people listening to our brands every single week. It's great to see Global has the top three brands in British radio with Heart, Capital and Smooth. I'm incredibly proud of the teams across the UK whose energy and expertise continues to drive our success."
Dee Ford CBE, Group Managing Director, Bauer Media Audio UK said, "There has never been a more exciting time to be in radio. Our strategy has been to actively encourage digital listening by delivering content across channels that our listeners can access however they want. The growth in listening via smart speakers and smart phones means we can offer more creative content to delight our listeners and more innovative solutions for our commercial partners."
Ben Cooper, Chief Content and Music Officer, Bauer Media Audio UK said, "The good times continue to sound like this with today's great story of an all-time record high for the Hits Radio Brand, with more listeners than ever before tuning in. Congratulations also go to the award-winning Dave Berry Breakfast Show on Absolute Radio and Jordon & Perri on KISS Breakfast who both enjoy success with new audiences."
News UK EVP, President of Broadcasting, Scott Taunton said: "News Broadcasting's roster of radio brands have delivered year-on-year growth, reporting 5.8m listeners, up 14% on the comparable year, listening for 38m hours weekly; up 10%.
"talkSPORT continues to be the home of the fans, most recently celebrating the superb winning performance of the Lionesses at the Euros. Looking ahead, talkSPORT's peerless line-up, including new signing Graeme Souness, will deliver must-listen coverage across over 450 live games in the upcoming season: more than anywhere else on radio.
"Meanwhile on Virgin Radio UK, Chris Evans at Breakfast and Graham Norton at the Weekend continue to serve up the best guests, the best bands and the best playlist of non-stop great music.
"TalkRadio remains the home of breaking news and straight-talking opinion, delivering another record reach number. Bolstered by new primetime programming including Piers Morgan Uncensored, The News Desk with Tom Newton Dunn and The Talk, featuring Sharon Osbourne, TalkRadio is delivering a richer listening experience on more platforms than ever. Meanwhile, Times Radio, with only its fourth RAJAR report, sees 570k listeners engaging across 3.2 million listening hours, tuning in to authoritative news and analysis from The Times brand."
GB News Chief Executive Officer Angelos Frangopoulos, said: "The strong growth of GB News Radio shows that our compelling programming connects with the people of the United Kingdom.
"From breakfast to evenings, weekdays to weekends we are seeing more and more people across England, Scotland, Wales and Northern Ireland making the switch to GB News on DAB+"
---
Posted on Thursday, August 11th, 2022 at 6:14 pm by RadioToday UK
---