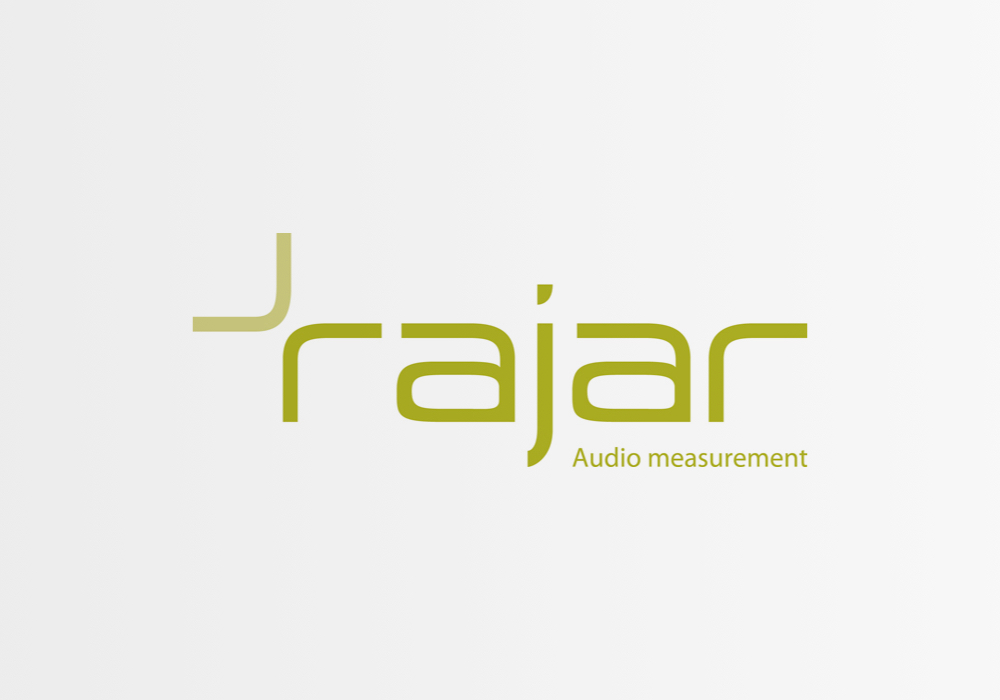 Every full-time national BBC Radio station has lost listeners in the last 12 months, whilst digital commercial stations show impressive growth, according to the latest RAJAR.

There are now 49.7 million adults or 88.8 % of the adult (15+) UK population tuned in each week according to the Q3 2022 results.
The total average number of weekly hours listened to radio for this period is up at 1.02 Billion from 998 million in Q2 2022.
On average a listener tunes into 20.6 hours of Live Radio per week, up from 20.4 and commercial radio now reaches 5.2m listeners more than BBC radio – an all time record.
In terms of reach, 41 million adults aged 15+ are now tuning in to radio via a digitally enabled platform (DAB, DTV, Online, App, Smart Speaker) each week. 66% of the population claim to own or have access to a DAB radio.
In our round-up, RadioToday concentrates mainly on year-on-year Weekly Reach, but sometimes may reference quarterly changes or listening hours, depending on how the individual station or group is surveyed.
Starting with the BBC – and the only national service to record an increase in listeners this year compared with 12 months ago is 5 Live Sports Extra.
BBC Radio 1's 'adult' audience is down year on year by 1%, but has increased its audience quarterly with 8.85m listeners aged 10+, and the Radio 1 Breakfast Show with Greg James has 4.32m 10+ listeners.
BBC Radio 2 has a static-ish 14.46m listeners (down 1%) with 7.37m tuning in for The Zoe Ball Breakfast Show (up from 7.2m).
BBC Radio 3 has 1.71m listeners, from 2m three months ago, down 16%.
BBC Radio 4 has gone below 10m listeners for the first time in a very long time. It now has 9.80m listeners with 6.07m tuning in for The Today programme.
BBC Radio 5 Live posted a reach of 4.87m listeners, a drop of 17.5% year-on-year from almost 6m listeners in Q3 2021.
BBC Radio 5 Sports Extra had an increase of 320,000 listeners (making it 1.75m).
BBC Radio 1Xtra has 724k listeners (down from 880k a year ago), BBC Radio 4 Extra has 1.73m (down from 2m), and BBC Asian Network has gone from 533k to 476k year on year.
BBC Radio 6 Music is also down from 2.8m to 2.4m this quarter, a loss of 14%.
The BBC World Service was listened to by 1.2m people (down 13.7%), and BBC Nations radio and Local BBC Radio in England had a combined audience of 7.82m from over 9m 12 months ago.
BBC Radio Scotland is down year on year 20% from 933,000 to 755,000 listeners.
BBC Radio London sees a 31% drop in listeners year on year, down from almost a million listeners in Q3 2021 to 671,000 this quarter.
Commercial share for Global climbs to 24.4% with record hours at 246m. 25.4m listeners a week are tuning in to Global's radio brands on air and on Global Player.
However the big news for the UK's biggest radio group is that Heart Dance goes over one million listeners for the first time and Capital Dance now reaches a record 820,000 listeners every week, up from 287,000 last year.
Heart is back up above the 10m listener mark, continuing to make it the UK's biggest commercial radio brand. It's the most listened to commercial station in London with 1.8m weekly reach.
The first survey for Heart 00s fronted by Ashley Roberts & Mike Panteli gives the new station 212k weekly listeners.
Heart 70s continues to grow with Carlos on Breakfast – it now reaches a new record of 630,000 listeners. Heart 80s reaches 1.4m and Heart 90s reaches 839,000.
Capital Brand is down 3.5% year on year but up this quarter. It has 7.4m weekly reach across the country and 1.5m in London, making it commercial number 2 behind Heart.
Capital has 7.4m weekly reach, adding 161,000 new listeners in London alone in just three months. Capital Breakfast with Roman Kemp also grows in reach, hours and share, with 2.5m listeners tuning in every week.
Smooth Radio remains the UK's third largest commercial radio station, with 5.6 million weekly listeners, adding 123,000 listeners in the past quarter.
Both Smooth Chill and Smooth Country have added more than 100,000 listeners each in the past year, now reaching 532,000 and 326,000 people respectively.
Radio X adds over 70,000 new listeners in three months, now reaching almost 2m weekly listeners. At breakfast on Radio X, Chris Moyles also grows his audience with 1.1m tuning in each week. Chris' profile is expected to grow in the coming weeks with his rumoured participation in the I'm a Celebrity tv show.
Gold now reaches 1.7m weekly listeners each week – an increase of 381,000 people in the past year.
TalkRadio, now merged with TalkTV, sees a drop of 7% quarter on quarter, but remains much higher than Q3, 2021, with 637,000 weekly listeners. talkSPORT remains static with just under 3m listeners.
Virgin Radio is down this quarter by 7% and The Chris Evans Breakfast show goes from 869,000 listeners last quarter to 776,000 this time round.
Times Radio delivers a reach of 542k and weekly listening hours of 3.2m, down 5% weekly reach this quarter.
At Bauer, Hits Radio has 1.2m listeners, down from 1.3m this quarter, with stations using the Hits Radio name in Manchester, Bournemouth and Bristol all losing listeners.
Greatest Hits Radio Network extends its reach to 4.1m listeners – and sees an increase of 60% in London taking it to 874k weekly reach, from 548k year on year.
Of all the local GHR stations quarter on quarter, 24 increased their listeners, and 19 lost listeners. Of significance, GHR Bradford went up 26%, GHR Lincolnshire went up 34%, and GHR Swindon went up 26%. GHR Teesside lost 28% of its audience.
Absolute Radio's RAJAR headlines once again come from the spin-off stations with Absolute Radio 60s seeing a yearly increase of 53% (98,000 listeners to 150,000) and Absolute Radio 00s up almost 50% (165,000 to 244,000).
Absolute Radio 10s is now at 116,000 from 62,000 last quarter.
The KISS Network has also grown its audience this quarter to 4.3m, including the number 1 commercial digital-only station, KISSTORY, while main station KISS has grown to 2.7m, up 7.2% yearly.
The Magic Radio Network has 3.7m reach, with the main station growing on the quarter to reach 2.8m and Magic Chilled reaching a record audience of 410k (up 73% year on year).
Magic Soul is up yearly from 355,000 to 455,000 weekly reach but Scala Radio is down 33% in 12 months, dropping from 399,000 listeners to 265,000 this quarter.
Wave 105 increased its weekly reach from 309,000 to 380,000 – one of its highest in recent years. TFM's audience has returned to 2016 levels going from 97,000 12 months ago to 148,000 this time round. And Pulse 1 is enjoying a regrowth of 24% this quarter, up from 106,000 last survey to 131,000 – back to where it was 12 months ago.
CFM in Cumbria however has recorded its lowest ever figure of 67,000 – down from 78,000 in Q3, 2021.
Clyde 2 retains its higher reach achieved last quarter, up 55% year on year to 172,000 listeners, whilst Forth 2 sees a similar trend, up 87% year on year to 73,000 weekly reach. Tay 2 however has lost half of its audience in the last 12 months, down from 36,000 listeners in Q3 2021 to 17,000 this time round.
Around the commercial radio network, Panjab Radio has an increase of 49,000 listeners taking it to 92,000 – the highest reach since pre-pandemic times.
Boom Radio now has 443,000 weekly reach, up 32% from last quarter's 336,000 and almost double its first survey 12 months ago.
GB News Radio now has 415,000 listeners, an increase of 50% on the 277,000 listeners it had in the last quarter's ratings to June 2022.
Star Radio Cambridge has doubled its audience in the last three months.
Nation Radio South (was GHR South Coast/Sam/Jack/Coast/Original) has seen a 10% drop since changing from GHR, whilst Nation Radio Suffolk has seen a 23% rise since changing from GHR Ipswich.
Radio Pembrokeshire in Wales has recorded a drop this quarter from 23,000 to 20,000 weekly reach – its lowest on record.
More Radio has seen an increase of 5,000 listeners across its patch but lost half of its audience under RAJAR's 'More Radio West' survey in the last quarter.
In Oxfordshire, JACKfm and JACK 2 Hits are down, whilst JACK 3 Chill is up. The group now has 62,000 weekly reach, down from 67,000 last quarter and 65,000 last year.
CountryLine Radio (was Chris Country Radio) is down 30% this quarter, from 52,000 to 36,000, but up year on year from 28,000.
Quarter 3 2022 sees the first report for Tomorrowland One World Radio which has 28,000 listeners in its national survey, and Pure Radio Scotland getting 3,000 listeners in its TSA. Pure Radio Scotland (Central – was ) has 36,000 (up from 30,000) and Pure Radio Scotland (Tayside – was Wave) has 13,000 (up from 12,000).
Central FM now has 30,000 – its lowest-ever figure, down almost 50% in 12 months.
QUOTES
Ashley Tabor-King OBE, Global's Founder & Executive President, said: "Global has once more delivered record growth, and today, record hours, driving forward the commercial radio market to an all time high with younger audiences trending towards commercial radio. It is an incredible privilege to have millions of people tuning in to our brands every day. I'm enormously proud of the Global family who are so dedicated to doing their absolute best, delivering first class broadcasting, innovation and creativity in everything they do."
James Rea, Global's Director of Broadcasting & Content, said: "This is a fantastic set of results for Global's brands with millions of people once again tuning in across a summer full of remarkable moments in British history. It's wonderful to see Heart going over the 10m listener mark and delivering incredible hours growth. Capital and Smooth have also done brilliantly. I'm so proud of what the Global team has achieved."
Dee Ford CBE, Group Managing Director, Bauer Media Audio UK said, "For the first time ever, commercial radio is attracting more than half of all listening in the UK. It's achieved this through creating more ways to listen with more products to listen to, which creates more exciting opportunities for our commercial partners. It's no wonder listeners are voting with their ears."
Ben Cooper, Chief Content and Music Officer, Bauer Media Audio UK said, "The scores are in, and it's another brilliant book for Bauer, with great results for our stations. We've grown reach across the portfolio and the Hits Radio Brand Network is going from strength to strength. And it's not only Strictly stars Fleur and Tyler that are hitting the mark with our audiences, with presenters across our brands growing increasingly popular."
News UK EVP, President of Broadcasting, Scott Taunton said: "News Broadcasting continues to drive year-on-year growth across its roster of radio brands, reporting 5.7m listeners, up 2.8% on the year; while listening hours are up 2.4% at 38.5m hours.
"talkSPORT remains the destination for fans, with wall-to-wall coverage of the beautiful game and an exceptional winter season of live coverage ahead, including the FIFA World Cup. The talkSPORT network will broadcast over 450 live games this season, more live football than anywhere else on radio. And on Virgin Radio UK, Chris Evans at Breakfast and Graham Norton at the Weekend continue to serve up the best guests, while the Virgin Radio network continues to deliver the best playlist of non-stop great music – including new station launch Virgin Radio 80s Plus.
"TalkRadio remains the home of breaking news and straight-talking opinion, delivering year-on-year growth in reach and hours. Bolstered by new primetime programming including Vanessa Feltz, Jeremy Kyle, Piers Morgan Uncensored, The Talk featuring Sharon Osbourne, and First Edition with Tom Newton Dunn, TalkRadio has more ways to reach its audience across radio, TV, social and streaming platforms than ever before. Meanwhile, Times Radio, with only its fifth RAJAR report, continues to attract the highest proportion of ABC1 listeners of any speech network, tuning in to authoritative news and analysis from The Times brand."
Boom Radio CEO Phil Riley said: "Boom Radio has exploded onto the music radio scene because we're listening to our generation and playing the songs we know they want to hear. The endorsement from Sir Cliff —and the fact we've doubled our listening figures in 12 months —just proves that point. We are becoming the must-listen to music radio station for baby boomers across the UK."
Charlotte Moore, BBC Chief Content Officer, said: "It's always fantastic to see new, young audiences coming to the BBC, and Radio 1 has provided the perfect soundtrack across a very warm summer. The schedule has been a huge success and it's exciting to see new presenters get a chance to show what they can do.
"All of BBC Radio has been working hard to deliver our content where the listeners need it, and we are continuing to see record numbers for BBC Sounds.
"As we look forward to the latter part of the year, we are committed to providing quality radio to everyone across the UK."
Further reading:
See all the latest RAJAR results for yourself with our easy to compare graphs here.
See the Hallett Arendt Comparative Report Q3 2022 document here.
---
Posted on Thursday, October 27th, 2022 at 12:01 am by RadioToday UK
---