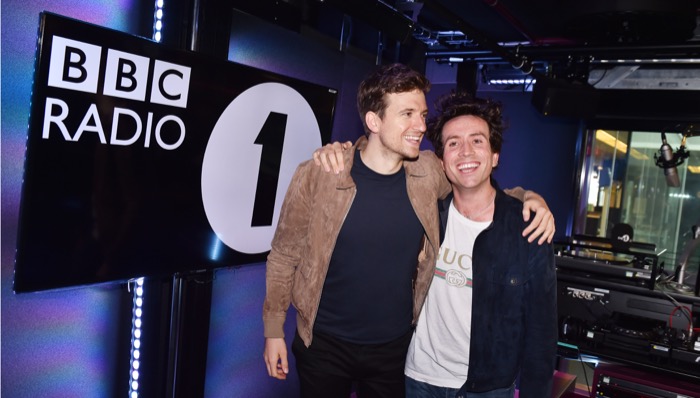 Nick Grimshaw left the BBC Radio 1 Breakfast Show with half a million more listeners than a year ago – handing them to Greg James who took over the show halfway through the last quarter.
The show now attracts 5.75m listeners (Mon – Fri) and is up 465,000 Year on Year.
In London, Capital is back on top with almost 2,100,000 listeners according to Reach in the London commercial radio battle, as Kiss slips back under the 2m listener mark (1,958,000). Magic is in third place (1.5m) whilst Heart comes in 4th (1.4m). But BBC Radio 4 continues to lead the London Reach with 2.4m listeners.
Here are the key observations for Q3 2018:
Commercial Radio
Smooth Radio London has received its highest reach ever on 102.2 with almost a million listeners – the weekly reach is now 936,000 compared with 775,000 a year ago and 703,000 last quarter
Dave Berry has increased the audience on Absolute Radio breakfast growing 14% year on year with 2.2 million listeners nationally
Capital Breakfast with Roman Kemp is London's no. 1 commercial breakfast show with 930,000 listeners
LBC's Nick Ferrari at Breakfast increases his national audience to 1.2m listeners across the UK. He continues to be London's no. 1 commercial breakfast show in hours and share, adding 141,000 new listeners in the past 3 months alone
Rickie, Melvin & Charlie's Breakfast Show achieves an audience of (2 million) nationally and (900,000) in London
Heart London Breakfast, with Emma Bunton and Jamie Theakston, has grown its reach by over a third in the last 12 months. The show now attracts 652,000 listeners a week, 115,000 more listeners than the last quarter
Chris Moyles achieves a record high on Radio X Breakfast with 921,000 listeners, adding nearly 100,000 listeners in the past year
Union JACK achieves over half a million listening hours (508,000) for the first time in the brand's history
The digital stations continue to grow (full story here) as Absolute 80s brings in 1.7m weekly listeners, Heart 80s grows to 1.35m and BBC Radio 6 Music has its highest ever Reach with 2.5m
Radio X gets a record reach for the seventh consecutive quarter – achieving another new high with 1.7m people across the UK tuning in every week
Hits Radio Brand holds steady with 6.4m weekly listeners, although Hits Radio Manchester is down
talkSPORT grew its audience by 5% to 3m listeners compared to the same quarter last year
talkSPORT 2 listeners are now listening longer than ever with the station posting its highest ever hours – with 1.1m listening hours each week
Heart continues to be the UK's biggest commercial radio brand, reaching 9.7m people every week and adding 175,000 listeners in a year.
Heart 80s has added more than a quarter of a million listeners in a year, with nearly 1.4m people tuning in each week
63% of Bauer Media's listening is via a digital device compared to commercial radio average of 54% – up 3% YoY
Absolute Radio Network records best-ever audience figures with 4.9 million listeners – growing 8% year on year
KISS Network records best-ever national audience figures up to 5.8 million listeners – growing 2% in 12 months
LBC continues to grow nationally with 2.1m weekly listeners
LBC in London grows in reach, hours and share, both quarter-on-quarter and year-on-year, with 1.3m listeners now tuning in every week
Capital XTRA now reaches a record high with 1.8m people tuning in every week – up 376,000 listeners in one year
John Suchet now reaches 2.7m people each week, adding 200,000 listeners in the past quarter
Gold celebrates its highest reach in more than 4 years, with an audience of 1.3m listeners every week
The Official Vodafone Big Top 40 has more than 2.1m weekly listeners, 686,000 more than the UK's next biggest chart show. This time next year could be a different story as the chart goes exclusive to Capital and Heart
BBC
At the BBC, all BBC Radio's weekly reach over the period (Q3, 25 June – 16 September 2018) was 34.3 million (34.5m last quarter and 34.9m last year) and a share of 51.7% (51.7% last quarter and 52.1% last year).
In September 2018 there was a record 26.5 million downloads of BBC podcasts in the UK. Of these, 14.7 million (also a record) were Radio 4 podcasts such as The Ratline and Friday Night Comedy. Radio 5 Live also had a record 4.7 million downloads of popular podcasts such as That Peter Crouch Podcast and Flintoff, Savage and the Ping Pong Guy.
BBC Radio 1 posted a reach of 9.6 million listeners (from 9.24m last quarter and 9.69m last year) – which rises to 10.56 m when listeners aged 10 and over are included (up on the quarter by 308,000 and on the year by 9,000) – while the network's share of listening was 6% (from 5.9% last quarter and 5.9% last year). The Radio 1 Breakfast Show now attracts 5.75 million listeners (all listeners aged 10+), which is 79,000 fewer than last quarter and up 465,000 since last year.
BBC Radio 2's weekly audience was 14.64 million (from 14.94m last quarter and 15.36m last year) while the station's share of listening was 17.1% (17.9% last quarter and 17.5% last year). The Chris Evans Breakfast Show attracted 8.82 million listeners per week, compared to 9.04m last quarter and 9.35m last year.
BBC Radio 3's audience was 1.93 million (from 1.91m last quarter and 1.96m last year) and its share was 1.2% (1.1% last quarter and 1.1% last year).
BBC Radio 4 posted a weekly reach of 10.64 million during the quarter (10.60m last quarter and 11.22m last year) and a share of 11.6% (11.7% last quarter and 11.8% last year). The Today programme (Monday – Saturday) has 6.98m million listeners each week, it was also 6.98m last quarter and 7.17m last year. In 2017 there was a record number of listeners during a period of significant news events with listening figures returning to usual levels. Over the last year we've seen approximately 15% increase in online live streaming and on demand listening. Alongside some of our popular news podcasts, such as Political Thinking and Brexitcast, it's clear listeners turn to the BBC for trusted and comprehensive news coverage and are increasingly listening digitally.
BBC Radio 5 live posted a reach of 5.03 million listeners (4.73 m last quarter and 5.07m last year) and a share of 3.4% (3.1% last quarter and 3.4% last year).
Amongst digital-only stations, BBC Radio 1Xtra had a reach of 1.04m weekly listeners across the period (from 1.03m last quarter and 1.08 last year) – which rises to 1.12m when listeners aged 10 + are included, BBC Radio 6 Music drew 2.52 million listeners (from 2.44m last quarter and 2.43m last year), BBC Radio 4 Extra attracted 2.01 million listeners per week (from 1.96 m last quarter and 2.15m last year), and BBC Radio 5 live sports extra posted 1.67m listeners (from 1.17m last quarter and 1.64m last year).
BBC Asian Network drew 631,000 listeners, compared to 672,000 listeners last quarter and 662,000 last year.
The BBC World Service posted a weekly UK audience of 1.48million (from 1.51 m last quarter and 1.49 m last year).
Quotes:
Bob Shennan, Director of BBC Radio and Music, said: "More than 34m people tune in to BBC Radio each week and the latest figures shows we have both stabilised linear listening and grown digital. Whilst millions continue to listen every day we've also been reinventing radio to expand our digital offer for the increasing number of online listeners. We've focused on both digital live listening and on demand, and last month we had a record number of podcast downloads in the UK. Next week we launch BBC Sounds bringing more content than ever before to audiences on a new digital platform.'
Ashley Tabor OBE, Founder & Executive President of Global, said: "Another strong card for Global, seeing Capital win in London and Roman Kemp win at breakfast, as well as Global retaining the 1, 2, 3 commercial radio brands in the UK yet again. A testament to the hard work of an incredible team @global."
Richard Park, Group Executive Director & Director of Broadcasting at Global, said: "This is a really strong set of results. On LBC, Nick Ferrari at Breakfast is again London's no.1 commercial breakfast show for hours and share with a whopping 20% audience rise. Smooth celebrates achieving a record 5.8 million weekly listeners and with Radio X and Capital XTRA we have seen yet more record highs. These figures from the Global portfolio signal our focus on reaching and engaging with listeners right across the country. I'm also particularly pleased to see Heart retain its lead as the biggest commercial radio brand in the UK reaching 9.7 million listeners across the country."
Scott Taunton, Wireless CEO, welcomed the latest set of RAJARs saying: "This is a strong set of results: we've grown in hours and reach across our national and local stations. That's a fantastic performance in the context of a highly competitive marketplace.
"And looking forward – I'm excited about the impact our continued investment in premium sports rights and new talent will make in driving growth in the months ahead. Legions of cricket fans have already been drawn to our exclusive coverage of England vs Sri Lanka. Jeremy Kyle and Matthew Wright are definitely making their presence felt on talkRADIO. And there's the small matter of Chris Evans – the most popular broadcaster in the English-speaking world – landing back where he belongs in the Virgin Radio breakfast slot in the new year!"
Dee Ford, Group Managing Director Radio, Bauer Media, said, "Commercial radio has never been more exciting, capturing the hearts and minds of audiences and these figures show it. This RAJAR, the Magic, Absolute Radio and KISS networks have all had their best-ever performances! At Breakfast, huge congratulations must go to Dave Berry on Absolute Radio, who has smashed all previous records and is the host of the number one commercial breakfast show in the UK. Gethin Jones, Gemma Atkinson and Dave Vitty are growing a new national audience on Hits Radio, just months in. The expert curation of exciting music formats such as Absolute 80s and 90s and KISSTORY – all pioneered by Bauer in a digital age – have become firmly established and have grown into much-loved brands."