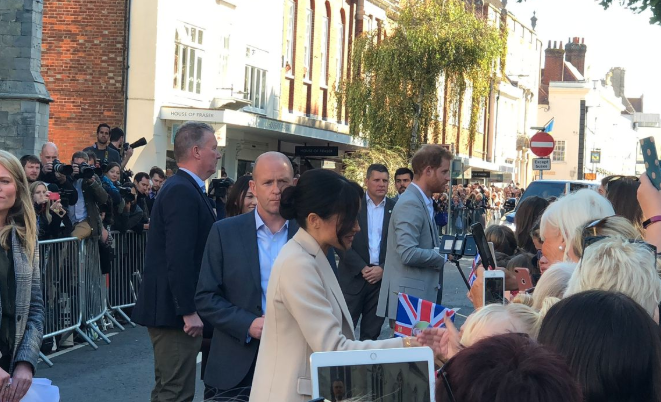 Spirit FM gets the Royal thumbs up from Harry

During a royal visit to West Sussex, Prince Harry was caught on camera declaring his love for Spirit FM after he spotted a child supporting their local radio station with a flag.
The Duke and Duchess of Sussex visited Bognor Regis and Chichester this week, where they officially opened a new University facility and greeted crowds of cheering fans who showed up in force to greet the Royal couple.

During Harry and Meghan's time in Chichester, a video shows Prince Harry chatting to children and parents as he made his way down the line. Upon seeing a child waving a Union Flag and Spirit FM flag together, Harry Said: "I love this, and the radio station as well", before giving the crowd a double thumbs up.
Spirit FM reported on the Royal Visit throughout the day, with journalists on the scene at both locations and regular updates both on air and online.
Content Director Stuart McGinley said: "Spirit FM's key focus is proper local radio for West Sussex, and it doesn't get more proper than a royal seal of approval!
"It was the first time the Duke and Duchess visited the area they are named after and Spirit FM pulled out all the stops to make our content engaging and relatable, both on-air and online and social media.
"Events like this provide such a huge talking point for the area and it was great that Prince Harry took the time to recognise the child holding one of our flags."
You can watch the video here.