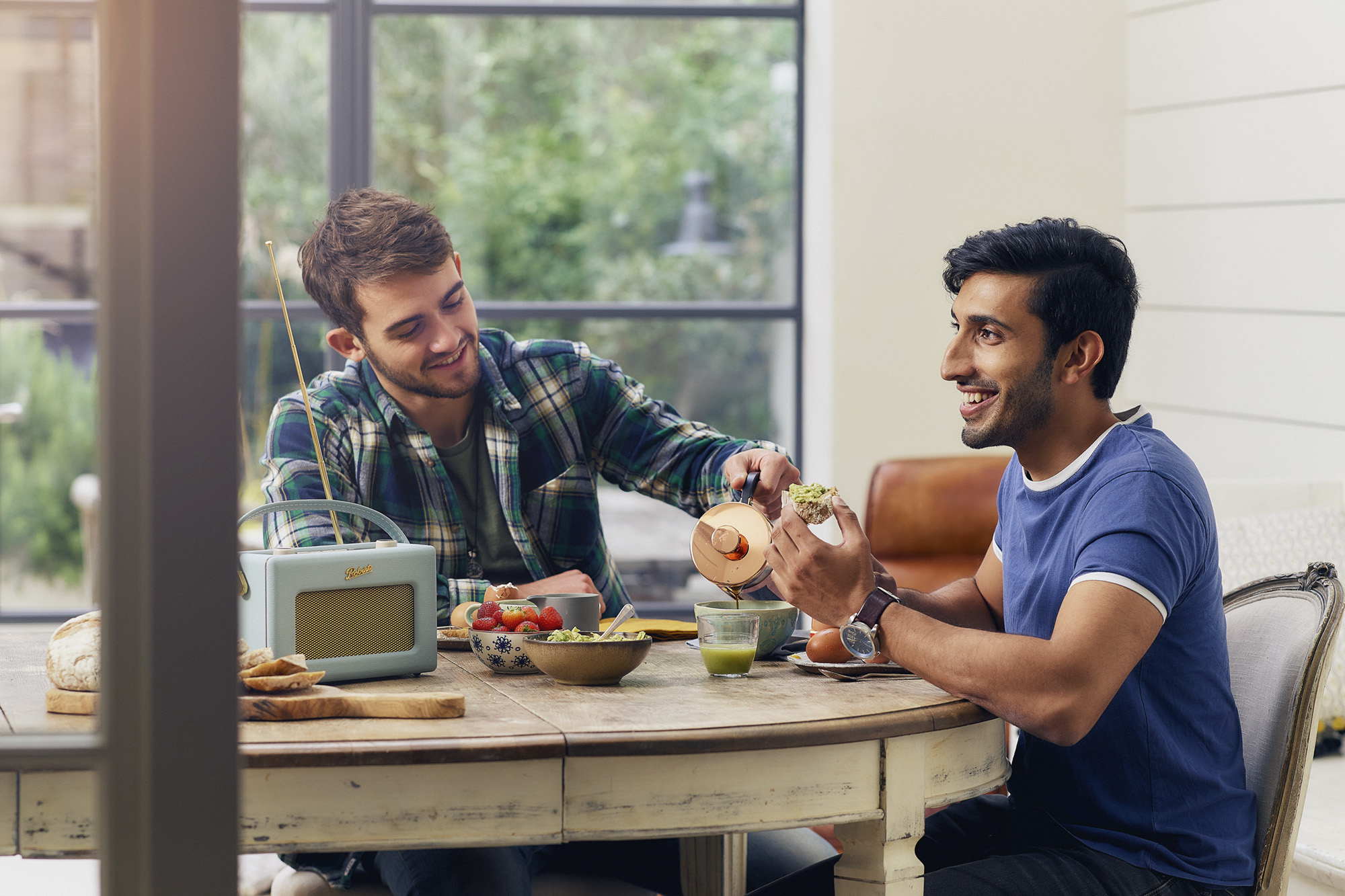 Hits Radio in Manchester continues its downward trend in the latest listening figures, and now has 271,000 weekly reach compared with 325,000 last quarter.
The station rebranded in June 2018, with its first set of quarterly figures after the relaunch down from 374,000 to 325,000.

All of its sister stations in the Hits Radio Network are now branding as the 'Hits Radio Network" at the top of each hour, and collectively the Hits Radio Brand has dropped from 6.43m to 6.16m weekly reach. The Hits Radio national Breakfast Show with Gethin Jones, Gemma Atkinson and Dave Vitty is reporting 347,000 listeners, down from 349,000 listeners last quarter.
Before we tour around the commercial stations, let's look at the BBC Local Radio network, which has been in the news recently after plans were announced to take them in a new direction. BBC Local Radio collectively reached 7.79 million listeners per week, from 7.84 m last quarter and 8.2m last year. BBC Radio Scotland has lost a few listeners – from 854,000 to 749,000 in three months. In England, the network reaches 5.95 million listeners per week.
Stations with a considerable increase this quarter include:
BBC Essex – 160,000 to 178,000
BBC Radio Leeds – 174,000 to 216,000
BBC Radio London – 443,000 to 565,000
BBC Radio Manchester – 184,000 to 203,000
BBC Radio Sheffield – 183,000 to 260,000
Stations with a drop in listeners this time include:
BBC Radio Lancashire – 191,000 to 164,000
BBC Radio Leicester – 185,000 to 167,000
BBC Radio Solent (total) 240,000 to 218,000
Around Bauer, local stations on the up include Radio City Talk and Gem, whilst Radio Aire, Radio City, Clyde 1, Downtown Radio, Forth 1, Hallam FM, Metro and Rock FM are noticeably down in weekly reach.

New Bauer-purchase Fire Radio has increased its weekly reach from 56,000 to 65,000 in the last three months – its highest ever figure. And Lincs FM has just lost 44,000 listeners this quarter, taking it from 298,00 to 254,000 weekly reach – it's lowest figure in recent history.

All the Sam FM stations, now owned by Bauer (/Nation) have seen a rise in weekly reach, with the exception of DAB-only Sam FM Thames Valley which remains static at 3,000 listeners.

At Global, 2BR is still increasing its weekly reach, with 86,000 listeners, ahead of any news about rebranding the station to an established Global brand. Capital Brighton, recently rebranded from Juice, has increased from 36,000 to 50,000 reach – its highest RAJAR figure ever. Capital Liverpool is down this quarter, from 225,000 to 203,000, as is Capital Manchester from 538,000 to 500,000 and Capital North East from 453,000 to 414,000.

Around the Heart network, noticeable climbs include North West, Solent, Sussex and Yorkshire, with Heart North East, North Lancs and Cumbria, North Wales, South Wales and West Midlands reporting a lower reach this quarter.

Smooth Radio meanwhile is on the up in South Wales and East Midlands, and losing listeners in London, North West and West Midlands. Smooth Radio North East, whilst down slightly in reach, has record hours and market share this quarter.

In Scotland, Original 106 now reaches 85,400 listeners per week – its highest reach ever, up from 79,300 last quarter and up from 68,700 a year ago, and Central FM has recorded its best ever share, at 11.6%, up 20%, whilst hours are up 66% this quarter too.

kmfm Group is back up to above 200,000 listeners in Kent – the 2nd time the station has achieved the figure.

Guernsey's Island FM has the highest weekly reach percentage in the British Isles and increases weekly reach this quarter once again.

106 JACK FM and JACK 2 Hits have lost listeners this quarter, but Jack 3 has increased by 1,000. Jack Radio, the new national female-led service has debuted with 32,000 listeners.

Around the Wireless Stations, first results for Pulse 80s which has 11,000 weekly reach, Signal 80s with 16,000 and Wave 80s with 12,000. Scottish Sun 80s halves its audience, from 23,000 to 11,000 weekly reach, whilst Scottish Sun Hits and Scottish Sun Greatest Hits remain fairly static.

Signal 1 is up this quarter, as is Peak FM, Swansea Sound, Tower FM, U105, The Wave, Radio Wave, Wire FM and Wish FM. Signal 107 has added 8,000 listeners giving it the highest reach since December 2015 at 58,000.

Pulse 1 has achieved its highest total hours figure for 9 years increasing 28% quarterly and 88% year on year.

At UKRD, the team at Yorkshire Coast Radio are celebrating another increase, with its share of listening getting a record high of 24.4%. Total hours of 584,200 are also another record for the station, whilst the Weekly Reach stands at 51%. The rest of the group stations are remaining fairly static.

If we've missed something, let us know straight away via newsdesk@radiotoday.co.uk

Need a new or improved logo for your radio station? Visit OhMy.Graphics and see how awesome you can look.

Posted on Thursday, February 7th, 2019 at 12:24 am by RadioToday UK