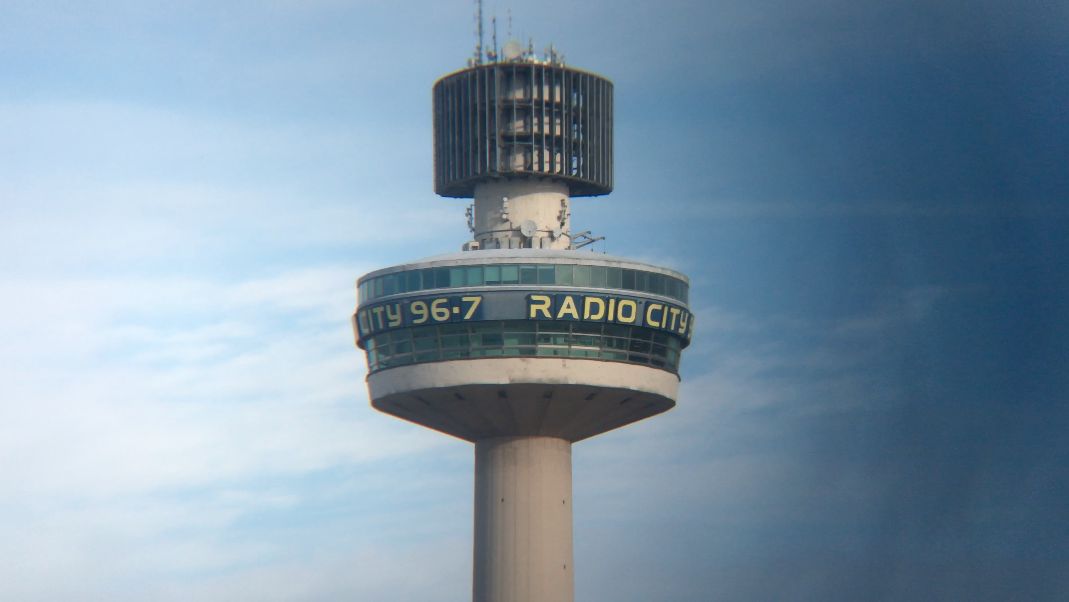 In our quarterly look at local and regional radio brands, we'll start with some of the national brands with local service.
Bauer's Greatest Hits Radio increases from 556,000 weekly reach last quarter to 715,000 today. The Greatest Hits Network now has 1.1m listeners. Some individual stations have seen 50% drop in weekly reach, whilst others have seen an increase.

Greatest Hits Radio in Liverpool, previously known as Radio City 2 and broadcasting on 105.9 FM, has seen a quarterly drop from 160,000 to 116,000, and from 215,000 a year ago. In the West Midlands, 105.2 FM has increased from 181,000 to 204,000.
Global's Heart continues its reign as the UK's biggest commercial radio brand with 9.7m people tuning in every week, beating Radio 1 for reach, hours and share. Heart Scotland sees an increase this quarter from 371,000 to 404,000 but is down year on year.
Smooth, which is about to network its Drive show, is the UK's third-largest commercial radio brand, adding 132,000 listeners year-on-year giving it 5.7 million weekly reach.
More than 1.3 million people tune in to Gold each week. The station has grown in reach, hours and share both in the past quarter and year, and will add more listeners with extra AM transmitters coming online soon.
Hits Radio Manchester, the station formerly known as Key 103, has once again reached a new low. Weekly Reach now stands at 258,000 compared with 302,000 last quarter and 374,000 a year ago. The Hits Radio Network is now claiming 6.5 million listeners nationally.
Capital stations remain largely untouched, with 7.2m across the network. The newest station in Lancashire has added 18,000 listeners albeit with a larger TSA.
BBC Local Radio in England has 5.5m listeners, compared with 5.8m last quarter, and 5.7m last year. Most stations haven't seen a drastic change in weekly reach, with the exception of BBC Radio Merseyside (down 45,000 listeners), BBC Radio Sheffield (down 43,000) and Radio Leeds (down 26,000). BBC Radio Nottingham is up 25,000 and BBC Radio London has added an extra 19,000 listeners this quarter.
More observations
kmfm has recorded its highest ever weekly reach, with 233,000 listeners, up from 210,000 last quarter and 150,000 last year
XS Manchester as recorded its lowest ever weekly reach on 106.1 FM, with 67,000 weekly listeners, compared with 94,000 last quarter and 117,000 last year
Connect FM, about to become Smooth Radio, has 51,000 weekly listeners compared to 59,000 last quarter and 48,000 last year
Lincs FM, soon to be under the full control of Bauer Media, has 326,000 listeners, up from 280,000 last quarter and 298,000 a year ago
Clyde 1 has its biggest weekly reach in two years with 593,000 listeners, up from 541,000 last quarter. Forth 1 is also up from 274,000 to 327,000
Nation Radio Scotland now has 52,000 weekly listeners, up from 50,000 last quarter
The original JACK fm in Oxford has 57,000 weekly listeners, down from 68,000 last quarter and 85,000 a year ago
However, JACK Radio, which launched with 32,000 six months ago, now has 125,000 weekly listeners
Panjab Radio, which started broadcasting on its new 558AM frequency today, is down to 92,000 weekly reach compared with 163,000 last quarter and 213,000 last year
Wire FM has its highest weekly reach in four years, at 47,000 listeners compared with 27,000 a year ago
Nation Radio North Wales, which had a weekly reach of 1,000 listeners, is no longer reporting
Town 102, now broadcasting on DAB only, has lost 20,000 listeners in the last 12 months – it now has 18,000 weekly reach
Guernsey's Island FM remains the most listened to radio station in the British Isles by percentage reach at 58% – or 31,000 listeners
Country Hits Radio debuts with 208,000 weekly listeners
Chris Country falls this quarter to 23,000 – from 26,000 last quarter and 30,000 a year ago
Love Sport Radio got its second set of figures this quarter, and now has 40,000 listeners, up from 38,000
More Radio in Sussex has lost 45% of its audience (22,000 listeners) in the last 12 months, now reaching 27,000 – from 37,000 last quarter and 49,000 a year ago.
The team at RadioToday manually look at every RAJAR result, every quarter, comparing quarterly and yearly differences in Weekly Reach. If we have missed a significant increase or decrease, let us know and we'll add an observation here.
It's easy to put travel news on your radio station, from £25 a month for online stations. See
RadioTravelNews.com
for details and same day set up.