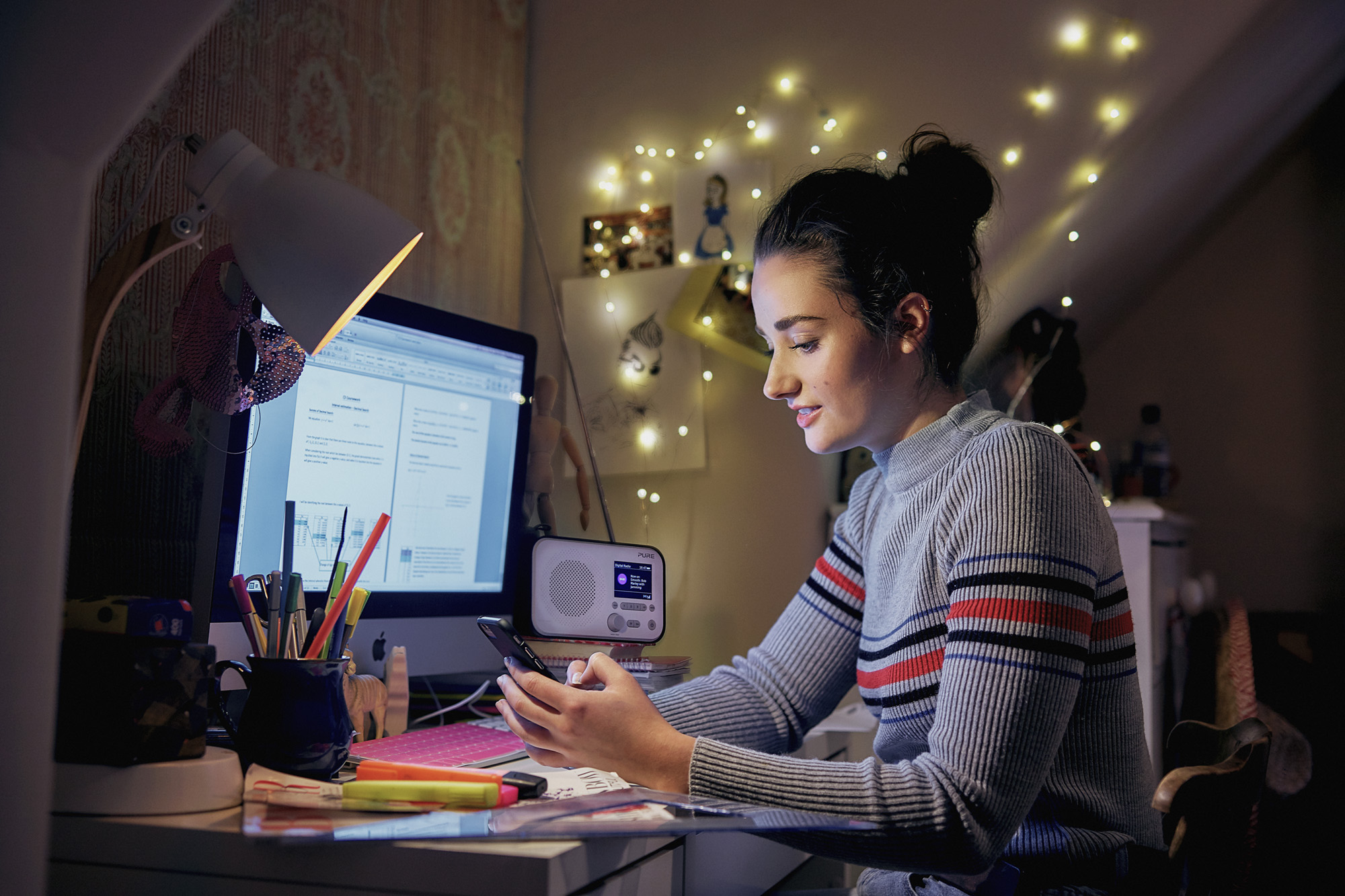 Digital listening share has increased by 11% to a new record of 58.5%, up from 52.6% in Q4 2018 in the latest figures for Q4 2019.
They were boosted by the launch of new national commercial digital stations, and the growth of listening online via smart speakers in home and DAB listening in car.

Overall digital listening grew by 43.4 million hours or 8% year on year. Listening via online and apps grew by 28.5 million hours (or by 30%) to now account for 12.5% of all listening and 21.5% of digital listening.
Listening via DAB grew by 16.1 million hours (or by 4%) year on year to now account for 41% of all listening and 70% of digital listening, and DAB listening hours are now ahead of FM listening hours when split out from overall AM/FM listening. Listening via DTV declined by -1.4m million hours (or by -2.7%) year on year to now account for 5% of all listening and 8.5% of digital listening.
Digital listening to national commercial stations grew by 31 million hours or 20.7% year on year and, following the launch of a number of new stations from Global in the quarter, the overall digital reach of national commercial stations increased by 2 million listeners year on year. These new stations include Heart 90s which reached 627,000 listeners; Heart Dance which reached 380,000 listeners; Capital Xtra Reloaded which reached 330,000 listeners; and Heart 70s which reached 248,000 listeners.
31% of adults now claim to own a voice-activated speaker, and listening online and via app in home is, for the third consecutive quarter, the fastest growing platform and location, increasing by 27 million hours (or by 43%) year on year.
Digital listening in car reached a new record of 44.5%, growing by 15.4 million hours or 16.4% year on year. With 95% of new cars now coming with DAB as standard (Source: Q4 2019, CAP/SMMT), the majority of in car growth was to DAB which increased by 14 million hours or 15.6%.
The most popular digital-only station is BBC 6 Music which grew by 8.4% to reach 2.487 million listeners, followed by BBC Radio 4 Extra which grew by 6.6% to reach 2.271 million listeners. The most popular commercial digital-only station is KISSTORY with a reach of 2.204 million listeners, followed by Virgin Radio with a reach of 1.530 million.
In a strong quarter for speech content, talkRADIO grew by 43.4% to reach a record 433,000 listeners; LBC grew by 23.3% year on year to reach a record 2.7 million listeners; and BBC Radio 5 live which has the majority (69%) of its listening on a digital platform, grew by 9% to 5.4 million listeners.
Ford Ennals, CEO of Digital Radio UK, said: "Digital listening has grown to a new record share of 58.5% due to the success of new national commercial digital stations, the growth of DAB in cars and the surge in online listening prompted by the growth of smart speakers in homes.
"Q4 2019 represents a significant milestone in that for the first time listening hours on DAB are higher than listening hours on FM. FM has been the backbone of UK radio listening for over 30 years but it is clear now that the future of radio is not binary and is going to be a combination of DAB listening as well as listening across multiple online platforms."
It's easy to put travel news on your radio station, from £25 a month for online stations. See
RadioTravelNews.com
for details and same day set up.