 Eagle Radio works with young offenders

UKRD's Eagle Radio has been celebrating the successes of achievements of young offenders who took part in the station's Summer Arts course.
The Guildford-based station has worked with Youth Justice teams in Surrey to put on training courses during the holidays for teenages aged 14-17.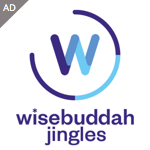 The three-week long Level One accredited course, equivalent to half a GCSE pass grade, was organised by the station in conjunction with Surrey Youth Justice and Unitas. The young offenders learned about the theory and practice of operating a radio station right through from broadcasting and music scheduling to logo design and presenting. The course also focused on numeracy and literacy skills and rewarded those taking part for good behaviour, attendance and recognition of their responsibilities to other people and the workplace more generally.
UKRD's Chief Executive Officer William Rogers told RadioToday.co.uk: "This is a remarkable project and the reaction of those taking part and the achievements that have been made are tremendous. This is the kind of project that really places local commercial radio at the heart of communities and uses the power of the medium and the environment it creates to try and help young people, who have not had the greatest of starts in life, re-assess their options for the better.
"Eagle Radio is playing its part in working with various organisations within the justice and support systems for young offenders and as a local commercial radio station is blazing a trail for what I believe can be a potentially valuable intervention in this area," he added. "At a time when we have just witnessed riots and excessive criminal behaviour on our streets, this is one small but clearly effective way of really involving young offenders in options for a better life that they may not have considered."
James Posner, who manages Eagle Radio's community, corporate and educational initiatives was thrilled with the first course and particularly proud of what the first ten being put through the course had achieved. He said: "Watching the development of many of these young people over the course of the programme has been a hugely satisfying and at times, emotional experience. This is a great way to get young people fully engaged and I am really proud of what has been done here."