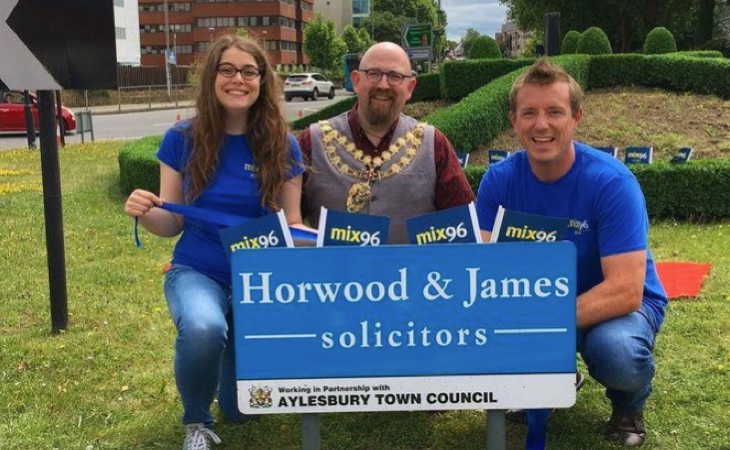 Mix 96 breakfast team win Roundabout of The Year

A roundabout in Aylesbury, named after Mix96 breakfast show presenters Ben and Nia, has been named as Roundabout of The Year from UK Roundabout Appreciation Society.
The Ben & Nia roundabout was officially opened in June by the Mayor of Aylesbury after the radio presenters decided it needed a name.

By August, it was announced that the roundabout would feature in the 2019 roundabout calendar as December.
Then last week, it was exclusively announced on Mix96 that the Ben & Nia roundabout had been named the UK roundabout of the year.
Kevin Beresford President of the UK Roundabout Appreciation Society said: "The people of Aylesbury should be very proud and so should Ben and Nia, for doing this. They really captured on our imagination on the committee.
"It was that that tipped it, the background story of how two local radio presenters could do this and win this famous accolade!"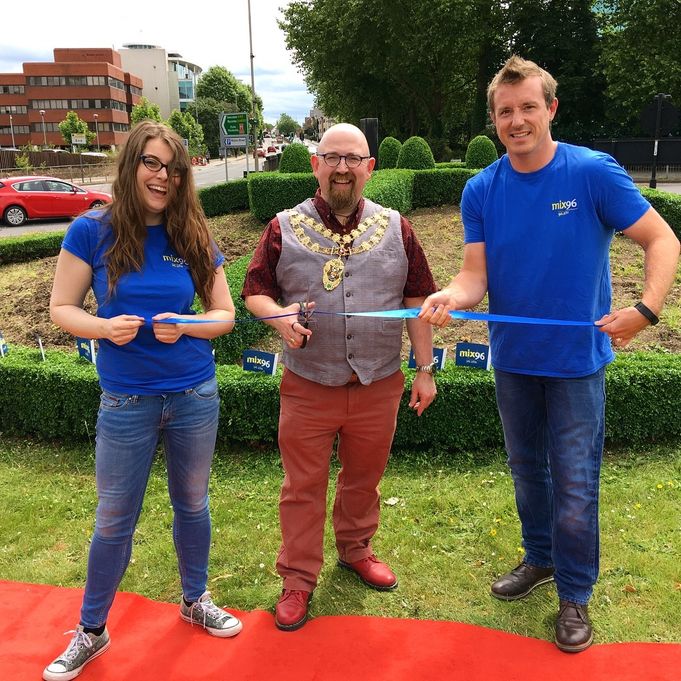 Ben from the Ben and Nia Breakfast Show said: "We are obviously over the moon that the Ben & Nia roundabout has been named as the UK Roundabout of the year.
"This award is the culmination of a lot of hard work by many people. We hope in the year to come, the roundabout continues to help traffic flow well around the town and that such an accolade may now bring a welcome tourist boost to the town, as no doubt, people from around the world will flock to see it."
Mix96 managing director Max Hailey told us: "This could be the most exciting thing to happen to Mix96, in fact it could be the best thing to happen to Aylesbury.
"We can only hope that this spectacular roundabout will bring tourists into our wonderful county. We spend most of our time on-air telling people about traffic jams in and around Aylesbury so it's nice to talk a roundabout that often has moving traffic on it."