 Pirate FM and Sun FM owner UKRD is a finalist in the National Business Awards 2012.

The group is the only radio company to be nominated, up against the likes of international consultants Baringa Partners and Remote Asset Management.
Simon Perryman, CEO of the UK Commission for Employment and Skills and judge for the category said: "Commercial radio operator UKRD is building success through genuine empowerment of its station managers backed by engagement and bespoke training."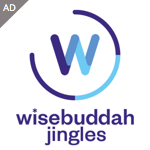 Pirate FM's Managing Director, Beverley Warne said: "This is a tremendous achievement for Pirate FM and UKRD. To have been shortlisted in the National Business Awards as Croner Employer of the Year up against so many well known and impressive organisations is a remarkable achievement. I believe it recognises our commitment to empowering our employees to make decisions locally based solely on the interests of local listeners and businesses."
The winners will be revealed at the National Business Awards gala dinner held on 13th November in London.