 UKRD to launch digital-only eagle3 station

 UKRD-owned Eagle Radio is to launch a spin-off digital-only station on the new Surrey local DAB multiplex when it goes live next month.
'eagle3' will play chart hits as well as new and emerging music. The station says it will give talented young local people the chance to get their music heard by a much wider audience. Eagle Radio already runs 'Eagle Extra' on the old County Sound medium wave frequencies, which UKRD says has worked with thousands of young people through its education team.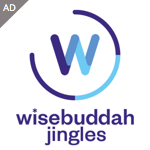 Eagle Programme Director, Peter Gordon, says: "Once again our radio station team is forging ahead with more choice, more opportunities and more entertainment for listeners in the area.The unique offering, especially, of regular spots for unsigned artists through the day, not just tucked away in some corner of the schedule, is a trail blazing move and is more than justified given the huge wealth of talent in the Surrey and Hampshire area, and beyond."
eagle3 will launch online and on DAB from 23rd December at 1pm – it's already got a website at www.eagle3.co.uk
News of the new station comes just a day after a UKRD-backed coalition of local radio operators spoke out against plans for government-enforced digital radio switchover.