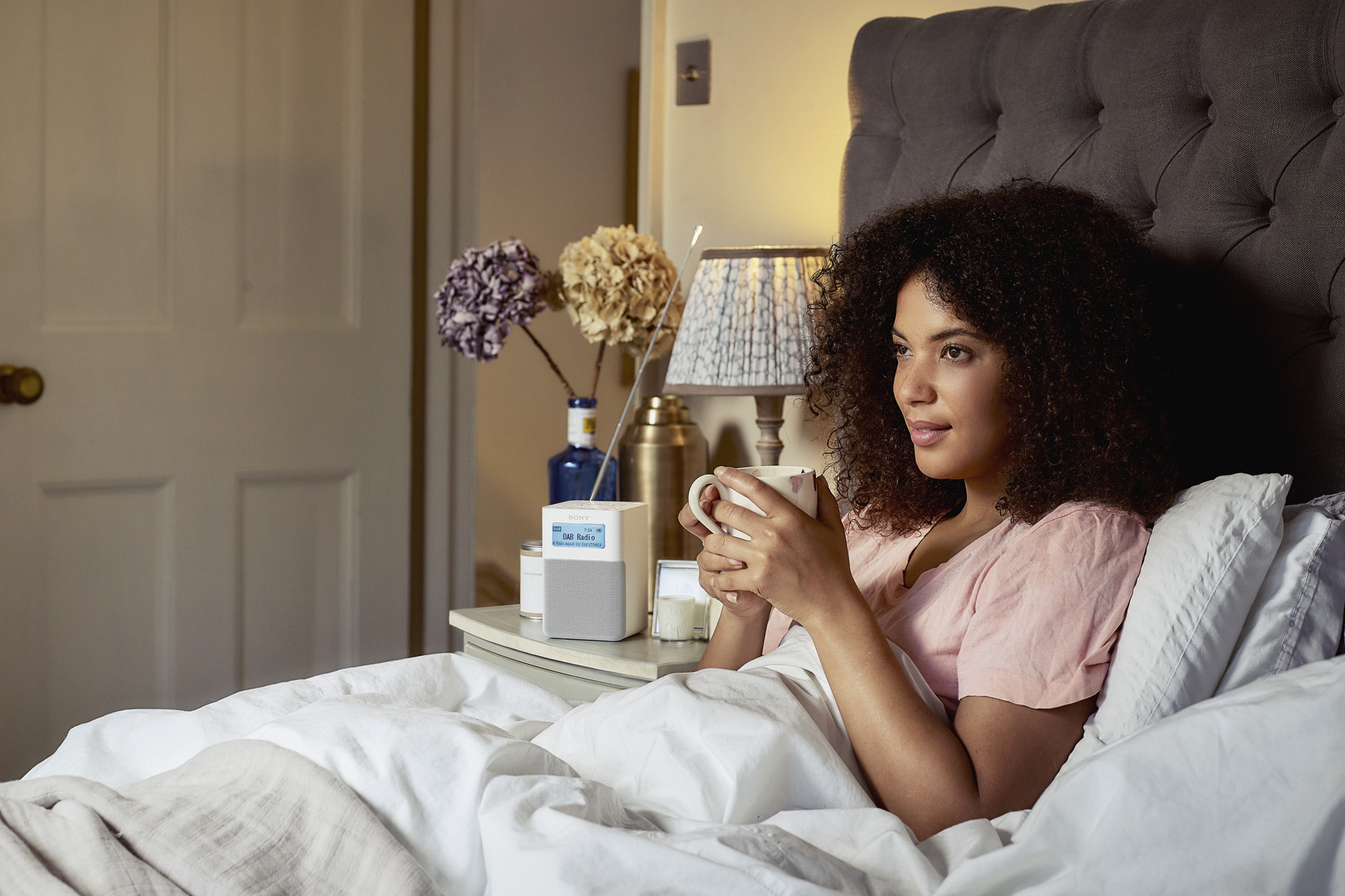 Digital listening has reached a new record share of 56.4%, up from 50.9% in Q1 2018, according to RAJAR Q1 2019 data released today.
The annual growth of 5.5 percentage points to 56.4% from 50.9% represents the strongest ever percentage point growth in digital listening platform share since records began.

Digital reach increased by over 2 million listeners to 36.3 million and overall digital listening grew by 55.9 million hours or by 10.7% year on year.
Listening to all digital platforms grew year on year with DAB digital radio and online listening surpassing new milestones of 40% and 10% respectively of all listening for the first time.
DAB digital radio now accounts for 40.4% of all listening, and 71.6% of digital listening, growing by 10% year on year. Listening online and via app now accounts for 11% of all listening, and 19.5% of digital listening, growing by 18%. Listening via DTV now accounts for 5% of all listening and 8.8% of digital listening.
Digital listening in car increased by 20 million hours or 24% year on year to reach a new record share of 41.5% of all in car listening. Online listening in home increased by 16.3 million hours or 26% year on year, with this quarter including the additional listening on IP-enabled devices such as smart and voice-controlled speakers gifted over the Christmas period.
In the workplace, DAB listening grew by 14.5 million hours or 26%.
Welcoming the new listening data, Margot James, Minister for Digital and the Creative Industries, said: "With record investment and a rapid rise in digital listening, radio is in a golden period of innovation with more ways than ever for audiences to enjoy high-quality content.
"I've announced that there will now be a review of digital radio in the UK to develop a shared vision for a vibrant and sustainable future for listening on digital platforms."
The first quarter of 2019 saw a number of digital station developments including a brand new schedule for BBC 6 Music; the launch of Chris Evans' breakfast show on Virgin Radio; and new national stations, including Virgin Radio Anthems, Virgin Radio Chilled, and Greatest Hits Radio.
Virgin Radio's reach increased threefold to 1.3 million listeners from 427,000 year on year, boosted by the return of The Chris Evans Breakfast Show and a high-profile marketing campaign. The most popular digital-only station remains BBC 6 Music with a weekly reach of 2.5 million listeners, with Radio 4 Extra the second most popular with 2.2m listeners. KISSTORY is the most popular commercial digital-only station, with a weekly reach of 1.8 million listeners, followed by Absolute 80s with 1.7 million listeners, and Heart 80s reaching a new record of 1.4 million listeners.
Digital listening grew across local and national stations to now account for over 40% of all local listening and nearly 65% of all national listening. Digital listening to national commercial stations continues to notably thrive growing by 29.4 million hours to account for 83% of all national commercial listening.
Ford Ennals, CEO of Digital Radio UK, said: "The first quarter of 2019 has seen the strongest-ever growth in digital listening since records began, driven by the launch of fantastic new digital content, both new shows and new stations, coupled with the growing number of new smart speakers in the home and DAB digital radios in cars. A great example of the ongoing shift to digital is that there is now more listening in homes on DAB radios than on analogue radios. It's fitting that Digital Minister, Margot James, has chosen this time to announce a Digital Radio Review to support the delivery of UK radio's digital future."