 New presenters for Sunderland's Sun FM

Ex-Century Radio host Roger Kennedy and former Magic 1170 presenter Ashleigh Whitfield have both joined UKRD's Sun FM.

Roger will host the weekday Late Show whilst Ashleigh has signed up for weekend evenings.
Roger's well known throughout the region, having first appeared in the North East on Great North Radio where he hosted the Breakfast Show and was Senior Presenter.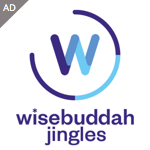 He later worked for Century Radio for several years, presenting their Lunchtime Phone-In programme, as well as being their Features Producer.
Roger then went to Magic 1170, where he hosted the Mid-Morning Show, as well as the Weekend Breakfast Show for many years. He left when all the local output ended earlier this year when Bauer shut down the studios and networked programmes.
Ashleigh started her career at Century Radio in Gateshead reading travel news and later presented on Magic and TFM before she joined the Breakfast Show Sun FM's PD Simon Grundy. Following a stint in London, she's back, although she will still do continuity announcement on BBC1 BBC2 and BBC3 during the week.
"I'm really delighted to be joining the team at Sun FM," Roger commented. "It's easy to see why they're the most popular station on Wearside, as these days they're virtually the only station in this area where all their programmes are produced and presented locally."
"I've always had a good audience following in the Sunderland area, so I hope people that remember me from previous North East stations will tune in."
Programme Director, Simon Grundy, said "I can't wait to hear Ashleigh and Roger on Sun FM. They're both great presenters and, personally, it's brilliant to work for a company that prides itself with local output 24/7. No other station would invest in local output at these times, and I'm sure they both can help us grow audience even further"