 Relocation package offered for UKRD sales

UKRD Group has launched a new "sales re-location package" for any new recruit, or existing sales executive, who would need to relocate within the UK to work for one of its stations.
Launching the initiative, the groups' Chief Executive Officer William Rogers confirmed that anyone who is appointed to work at any UKRD Group station in future, which results in them having to relocate from elsewhere in the UK, will be offered a relocation package of up to £2k to assist with the expenses involved in doing so.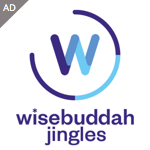 "Taking up a new job can be an expensive business if it involves a move and all too often people can be put off by this component of the change they are faced with," said William.
"What UKRD is trying to do is to address this issue in a practical way and let people know that if they want to work for UKRD as a sales executive, in any part of the country, then they can apply for a relocation package and we'll help them to move to the station they are wanting to work for."
UKRD wholly owns and operates 16 local commercial radio stations and is the UK's 4th largest broadcaster by licence count.