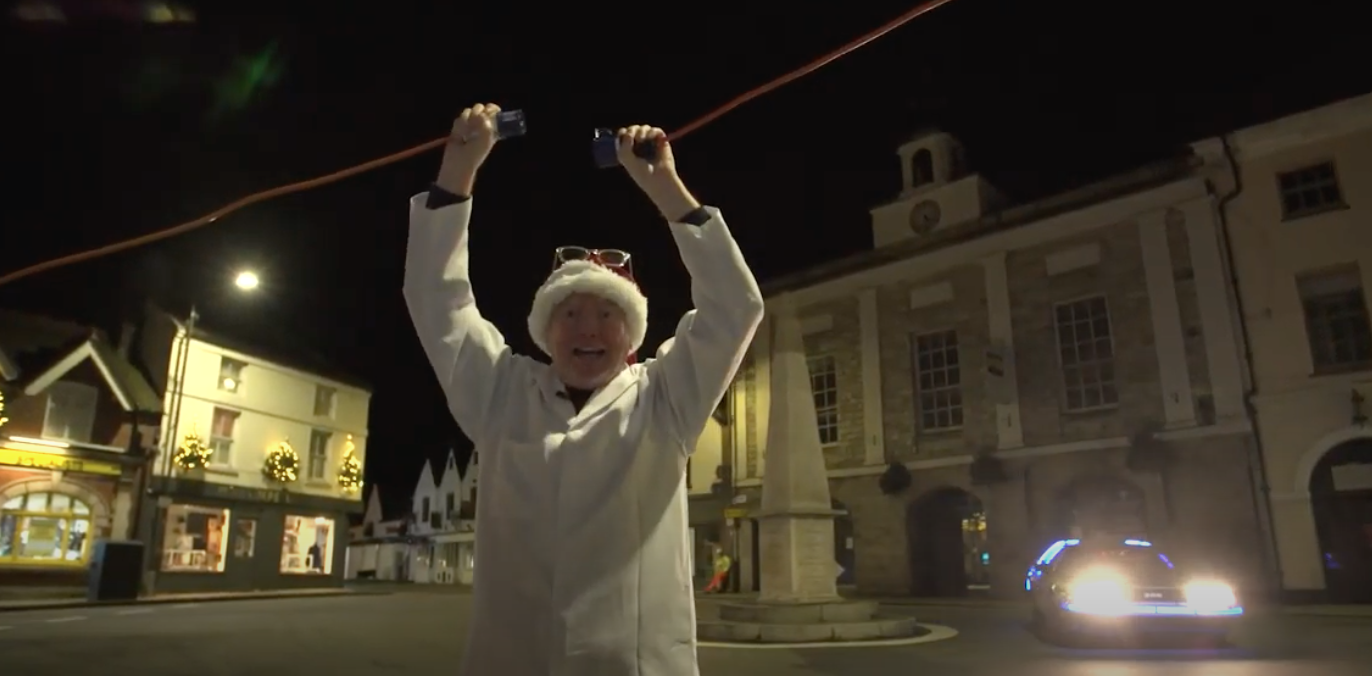 Chris Evans has turned on the Christmas lights in Marlow, Buckinghamshire, in the middle of the night as a surprise for residents.
The Virgin Radio breakfast show presenter stopped by with his son Noah on his way to his radio show to perform the act without a crowd.
Check out the video here.