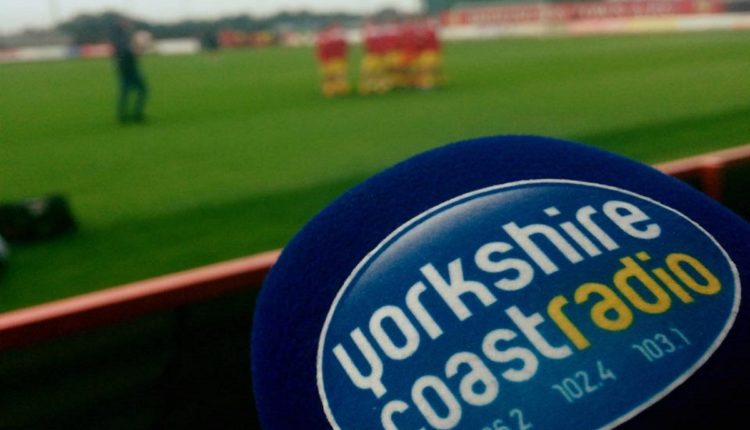 Yorkshire Coast Radio expands football coverage

Yorkshire Coast Radio is expanding its local football coverage to include commentaries for Whitby Town and Bridlington Town.
The UKRD station already covers Scarborough Athletic with home and away match commentary, and the extra games will be available via Yorkshire Coast Radio Extra services online.

The Whitby Town service will launch on Saturday July 14th with coverage of the club's pre-season friendly at Billingham, and the Scarborough Athletic service will cover the home friendly against Spennymoor Town.
The club's own media teams will provide the commentaries for the Yorkshire Coast Radio platform.
Yorkshire Coast Radio's content manager, Matthew Pells, said: "This is a fantastic new service for local football fans, the Scarborough commentaries have been enormously popular and the broadcasts have really become a community radio station for the club and its supporters.
"The media team at Whitby Town have developed their own commentary service over the last few years and we are really pleased that we are able to help them build on the hard work they have put in to take the service forward.
"We are working with Bridlington Town to hopefully deliver a similar service for Bridlington fans later in the summer. These are real partnership projects, it's brilliant that we are able to provide a platform for passionate local fans to create a community radio service for their club."
The Extra service has also been enhanced to provide a rolling service of news headlines and in-depth interviews when the football services are not on-air.
Managing Director Chris Sigsworth adds: "Our most recent RAJAR results included the biggest weekly audience numbers we've had in our 25 year history, with a 48% weekly reach there is obviously a desire for local news and information.
"On a daily basis we gather more news and interviews than we can use on the main FM service, using the Extra stream as a way to provide the listener with longer interviews and more in-depth coverage of local news and events sits nicely alongside the live sports coverage."
The Extra service is available online at yorkshirecoastradio.com/extra the Yorkshire Coast Radio App.